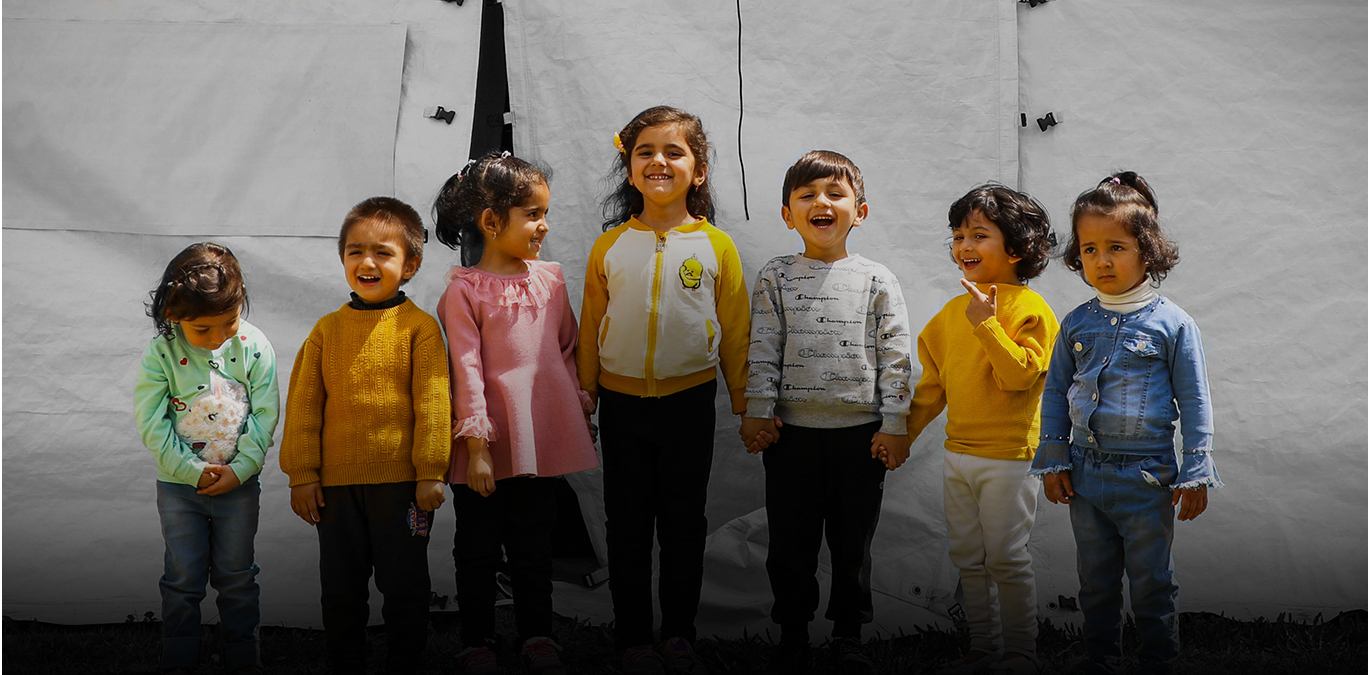 UNICEF NextGen Chicago
Chicago Steering Committee
NextGen Boards are comprised of 15-20 diverse and exceptional leaders who drive engagement, advocacy and fundraising in their regions. Board members are passionate about children's rights and firmly believe in and work towards UNICEF's mission. Board members commit to raising and giving critical funds, resources and thought leadership to UNICEF, as they understand that this is the most impactful and effective way to support children globally. Leaders lend their time, voices and voting power to understand and promote child rights on a local and global level. Board members will also create peer engagement opportunities and cultivate strong, lasting partnerships for UNICEF. NextGen leaders relentlessly pursue a more equitable world @foreverychild. Please find the board commitments and application here for your consideration.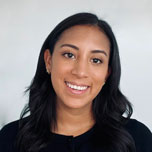 Iliana E. Alvarenga, Chair
Iliana Alvarenga has been involved with UNICEF for 12 years and has served as the Chair of NextGen Chicago for 4.5 years. She recently moved from Chicago to New York City where she is the Assistant Director of Strategic Pricing & Insights Competitive Intelligence at Ernst & Young (EY). At EY, she helps strengthen the organization's competitive positioning and further grow its consulting business in the Americas. Prior to EY, Iliana was Vice President of Competitive Intelligence at JPMorgan Chase. Iliana graduated from Loyola University Chicago with a BA in Political Science and a BBA in Marketing. Iliana's mother is from Cúcuta, a Colombian city at the Venezuelan border. Her grandparents, aunts, and uncles grew up living and migrating between the two countries. Many of her extended family still live in Cúcuta. Her family that lived in Venezuela have fled the country to seek opportunities in Colombia, the U.S., and Chile. Iliana's father is from San Miguel, El Salvador. Her father, grandparents, aunts, and uncles migrated to Washington D.C., seeking refuge during the civil war in the 1980s. Washington D.C. is where her parents met and where Iliana was born. Iliana is passionate about spreading awareness and advocating for migrants in Central and South America. Having had the opportunity to visit UNICEF South Africa, UNICEF Dominican Republic. UNICEF Japan, and UNICEF Colombia, she has seen the level of impact UNICEF has on the communities it operates in. UNICEF creates spaces for children to feel safe, to learn, and to dream. Outside of these spaces, UNICEF is advocating and working endlessly to change the circumstances they live in. She has seen how UNICEF's work is directly changing the life of a child and how it's protecting the lives of many -- all over the world, from Barranquilla to Johannesburg. Iliana is committed to advocating for UNICEF's efforts around the world.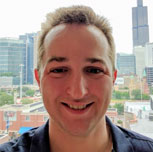 William H. Seibold, Vice Chair
William lives in Chicago where he owns a small financial services company. Prior to his current work, he volunteered in Mongolia from 2006-2008. In the summer, he enjoys spending most weekends racing sailboats on Lake Michigan. He is passionate about UNICEF's work and looks forward to learning firsthand about UNICEF's work.

Taylor Bohmann
Taylor is a Chicago-based brand partnerships manager, entrepreneur, and philanthropist. Holding B.A in Public Relations from the University of Wisconsin-Whitewater, she has 8+ years of experience developing and analyzing brand strategies, managing social media, and handling high-profile client partnerships. Taylor is known amongst her clients for her tangible and earnest ways of communicating while delivering results. In 2019, she founded the NAKD PROJECT, an online media platform, and community, providing women worldwide with a daily dose of wellness inspiration, self-love, and guidance. She was a 4+ year partner of The Salvation Army Echelon and recently supported the Echelon Chicago chapter as the Marketing Committee Chair. When not ambitiously working on brand partnerships or running NAKD PROJECT, you can find Taylor merely spending time with her family back in Wisconsin or volunteering around the Windy City.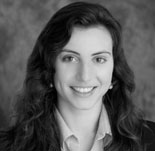 Sarah E. De Blasio
Sarah graduated in 2015 from the American University in Washington, DC where she majored in History and Art History, earned a minor in American Studies, and a certificate in European Studies. Sarah supplemented her studies at AU with courses taken at Columbia University in New York and Sotheby's Institute in London. After interning in a US senate office, working at Barneys, and consulting for a Philadelphia-based collector, Sarah moved to Chicago where she now works as an insurance advisor to successful individuals and families at a boutique firm in Chicago. When not working for her clients, Sarah enjoys traveling and finding ways to incorporate her passion for the arts with her political activism and engagement with UNICEF. In addition to her involvement with UNICEF, Sarah is an ambassador for Concern Worldwide, is an active member of the Council on Global Affairs, and volunteers for Pets Are Worth Saving (PAWS) Chicago, and the Art Institute of Chicago, among other institutions. She is also a member of the Renaissance Society's Chicago Committee, a supporter of the Chicago Artists Coalition, and a member of the Museum of Contemporary Art's Emerge Board.
Nev Fazlioski
Nev is currently a Director for Janus Henderson Investors, and covers the Illinois region where his team provides the firms investment insights & services to institutional and retail clients. They are ranked amongst the highest of their peers & currently service over $2.5B in assets. Nev is a lifelong resident of the Chicago area and currently resides in the western suburbs of Chicago with his wife & son. He received a Bachelor of Science degree in Finance from DePaul University. Nev currently sits as a board member on DePaul's Finance Advisory Board where they work in an advisory capacity to the business school. He also remains on the Alumni board for his fraternity of Phi Kappa Psi, whose members pride themselves on "the great joy of serving others" and is also a founding member of the UNICEF steering committee in Chicago. When not in the office, you can find Nev with his wife/son, on the golf course, hunting, or enjoying the outdoors.

Kristin Gudmundsson
Kristin Gudmundsson is a sales account manager for the Lufthansa Group Airlines. She oversees a portfolio of international corporations and agencies. Kristin was raised across four countries and has always enjoyed traveling and exploring new places. Kristin also has a passion for fashion and design and fulfilled a dream by creating her own lifestyle brand, Loveknitz. Her desire to start her own business was driven by the goal to create something unique made with expert craftsmanship and of the highest quality. While working with one of her manufacturing teams, based in Nepal, two devastating earthquakes occurred. Driven by her desire to help, Kristin decided to donate a portion of her company's sales to UNICEF, to help families affected in Nepal. She received her BA in Psychology with a concentration in Human Development from DePaul University. Kristin is dedicated to fundraising for the world's children and has participated in multiple UNICEF's fundraisers and projects, including chairing the Cook for Syria fundraiser in Chicago.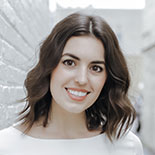 Catherine M. Jones
Catherine is a Louisville native whose passion for international development was sparked during a mission trip to Belize in high school. The experience volunteering with a group, experiencing a foreign culture and serving a family with limited resources led me to pursue a degree in International Affairs at GWU. Ultimately, I found a love of fundraising and have served in development roles for various cultural exchange organizations. I now reside in Chicago with my husband and oversee Community Relations for Ace Hardware - continuing to bring together my passion for fundraising and serving at-risk children. I love cooking, planning events, traveling, dancing, decorating our home, and being a plant mom. I'm excited to get to know you & share this powerful experience with such a passionate group of people!

Chris Jones
Chris has helped his clients through the investment management and financial planning process for more than a decade. Chris graduated with a business administration degree from Lindenwood University and completed the Certified Financial Planner program through Northwestern University in 2014. Chris Jones was named by Forbes as Forbes Next Gen Best-In-State Wealth Advisors in 2019. Chris holds the following designations: Certified Financial Planner™ CFP® Accredited Portfolio Management Advisor™ APMA® Behavioral Financial Advisor® BFA™ Chris is also actively involved in the non- profit community, at both the board level and as a volunteer.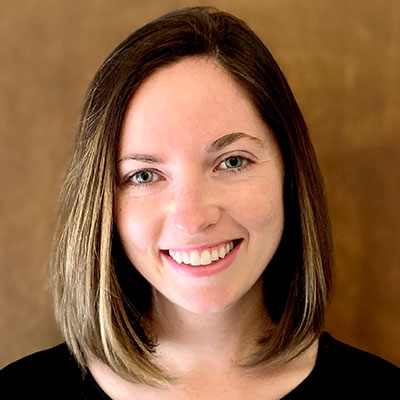 Kara McCarthy
Working to make an impact across sustainability and public health issues, Kara has steered her career and personal time to work in the most vulnerable communities around the globe. Kara holds a B.S. from The Ohio State University and an M.S. from North Carolina State University and has been with SC Johnson for nearly 7 years. Professionally, she has held several roles within her company including on the user-centered design team, the Base of the Pyramid Group leading partnerships with NGOs and foreign governments, and most recently working towards their 5-year sustainability goals. In her personal time, she enjoys hiking, art, and spending time on her family farm.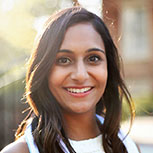 Pooja Patel
Pooja graduated from the University of North Carolina at Chapel Hill with a major in Health Policy and Management through the Gillings School of Global Public Health and a minor in Business Administration. She currently works in healthcare to improve hospital operations and patient care delivery. Outside of work, she is a part of the Healthcare Financial Management Association and UNICEF Next Generation. Pooja was drawn to UNICEF because the mission and work perfectly ties together her passion for public health, healthcare delivery, female empowerment, and children's aid. She has previously volunteered with organizations such as Global Brigades and Project RISHI where she's traveled to rural villages in Honduras and India to understand the community's needs, provide education, and build infrastructure. She has also supported Camp Kesem, which supports children through their journey coping with a parent's cancer.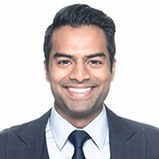 Khalil Pillai
Khalil is currently a Strategy Consultant for Grant Thornton, however a majority of Khalil's experience comes from the market-research and entertainment (Film, TV, Digital, etc) industry. Khalil has been involved with UNICEF since 2010 as he founded his high-school's club and went on to run the UNICEF Campus club at DePaul University where he studied economics and marketing. As one of the newest 2018 steering committee members he is focused on membership attraction/retention and growth. Outside of UNICEF Khalil is an avid crossfitter, amateur polo player, and a motorcycle enthusiast. When he isn't in meetings he can be found jetting off to a new or familiar locations across the globe to help cultivate and improve his ideas and experiences.