Knock on a Door to Add Some Meaning to Your Halloweening®
And find out where click-or-treating takes you!
Ways to Get Involved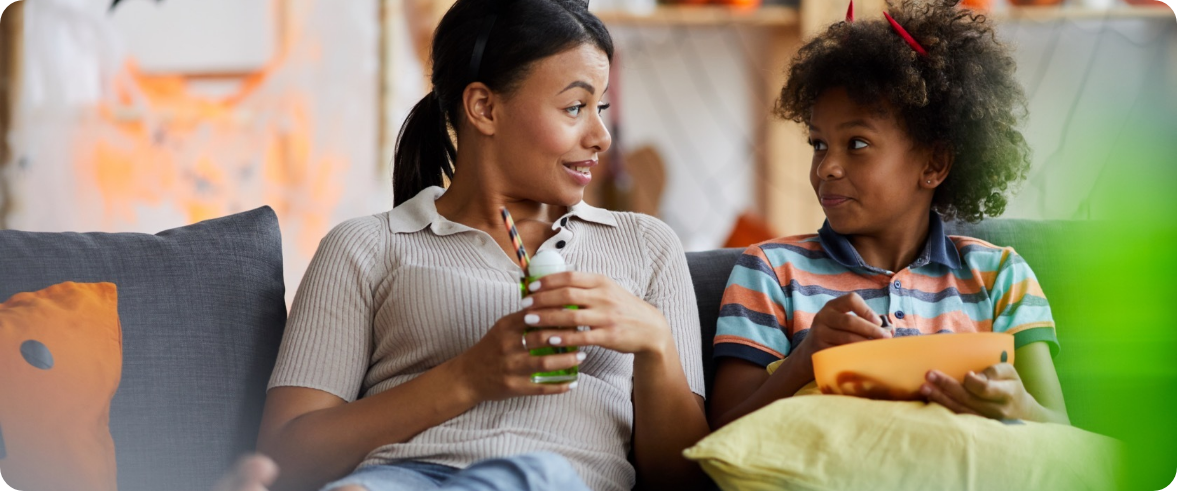 Family Activities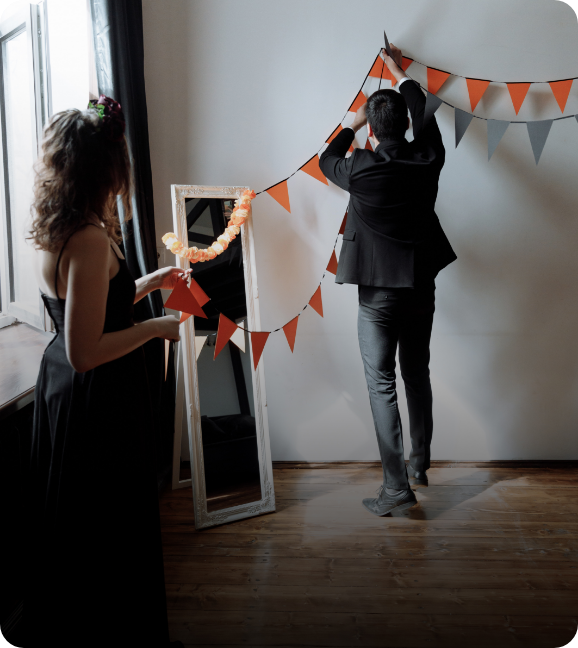 Community Activities
Activities on Social
4 Generations.
$195+ Million and Counting.
If you've ever participated, you've helped UNICEF...
Deliver Vaccines
UNICEF now vaccinates almost half the world's under-5 children in a given year.
Ensure Education
UNICEF helps millions of out-of-school children continue their education through in-person schools and remote learning support.
Respond to Crises
UNICEF has set up a global supply chain that can respond to emergencies anywhere in the world in less than 72 hours.
Thank You to All Our Scary Good Supporters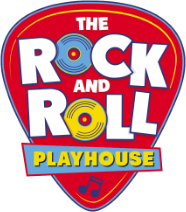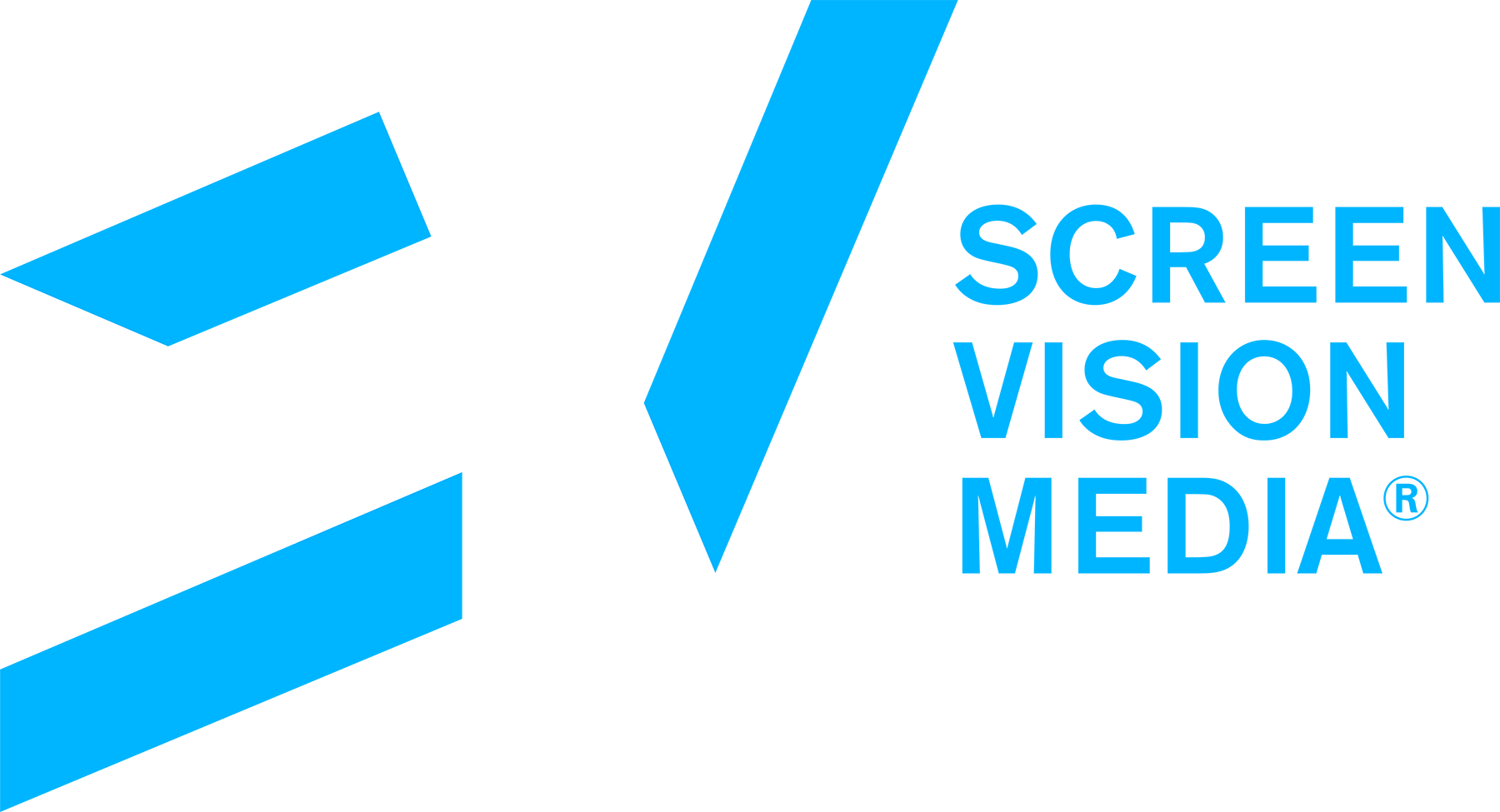 Get the Halloween Recap Delivered to Your Inbox in November
Submitted by mimmediato on
History of Trick-or-Treat for UNICEF
The little orange box that changed the world.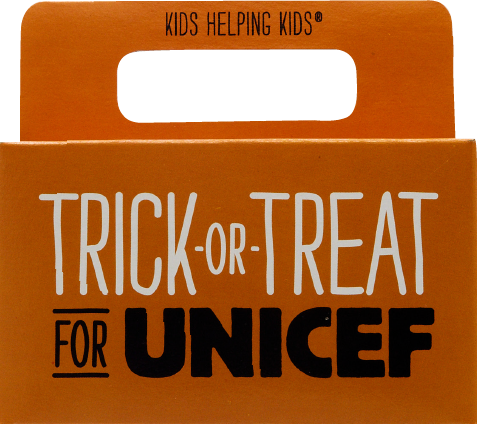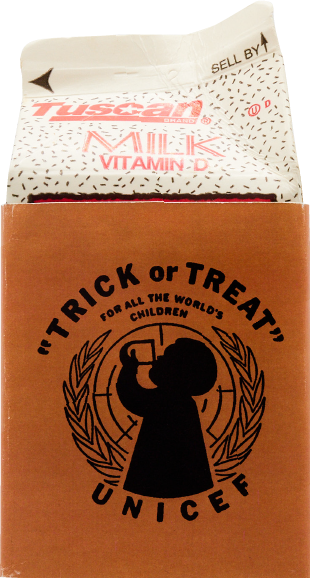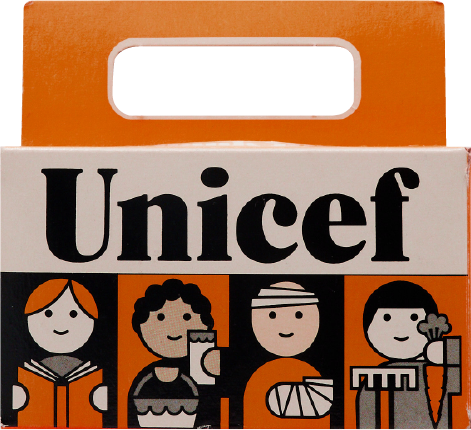 The little orange box that changed the world.
Eight decades of TRICK-OR-TREAT FOR UNICEF. And counting.
1948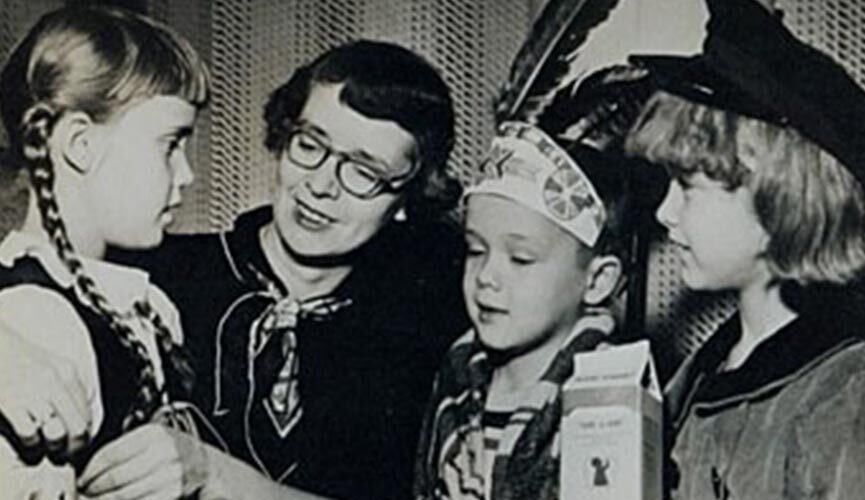 1948
Presbyterian minister Clyde Allison and schoolteacher Mary Emma Allison looked at trick-or-treating children in their hometown of Philadelphia and asked, "How can we make this into something good?" They begin asking children to collect old-but-repairable shoes, in addition to candy.
1950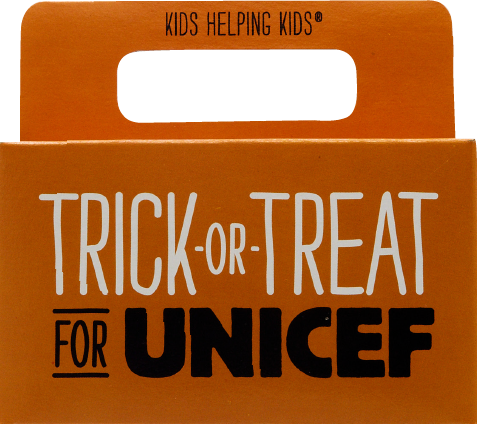 1950
The Allisons switch to encouraging children to collect coins. The first year, trick-or-treaters sent $17 to UNICEF to provide powdered milk to children around the world. The original Kids Helping Kids® campaign is officially born!
1951
1951
Coins, bills and checks, big and small, pour into UNICEF from trick-or-treaters all around the country.
1959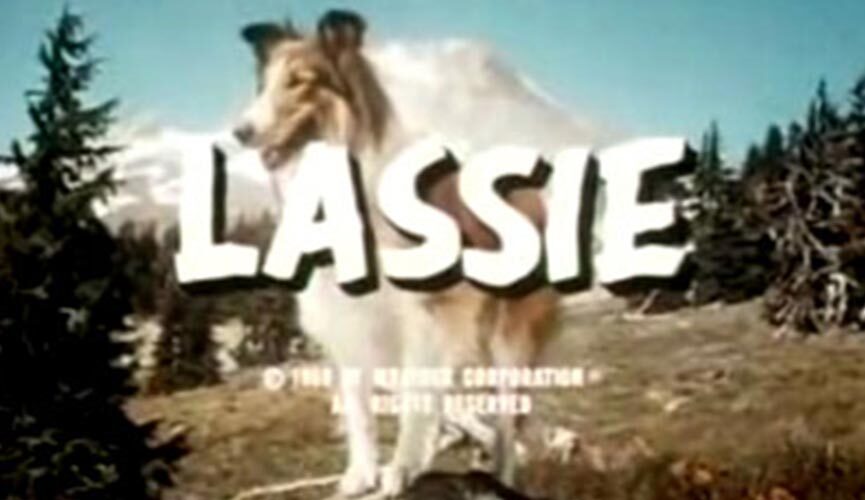 1959
Trick-or-Treat for UNICEF's first TV appearance! When the children decide that they will Trick-or-Treat for UNICEF, Lassie barks her approval.
"UNICEF has caught the imagination of our people—especially our nation's children whose Halloween collections have become a symbol of concern and an expression of tangible aid. I urge all my fellow citizens, young and old, to support UNICEF generously again this year."
- President John F. Kennedy, October 13, 1961
Trick-or-Treat for UNICEF gets its first support from Presidents and First Ladies of the United States.
1967
"Now, Therefore, I, Lyndon B. Johnson, President of the United States of America, in honor of this great humanitarian enterprise, do hereby proclaim October 31, 1967, and October 31 in each subsequent year, as National UNICEF Day."
- President Lyndon B. Johnson
1967
President Lyndon Johnson signs a proclamation declaring Halloween to be National UNICEF Day in the United States.
1969
1969
TV's Bewitched devotes a full episode to Trick-or-Treat for UNICEF.
Stars like Sammy Davis, Jr. and the Brady Bunch encourage more than 3 million children a year to say, "Trick-or-Treat for UNICEF!"
1975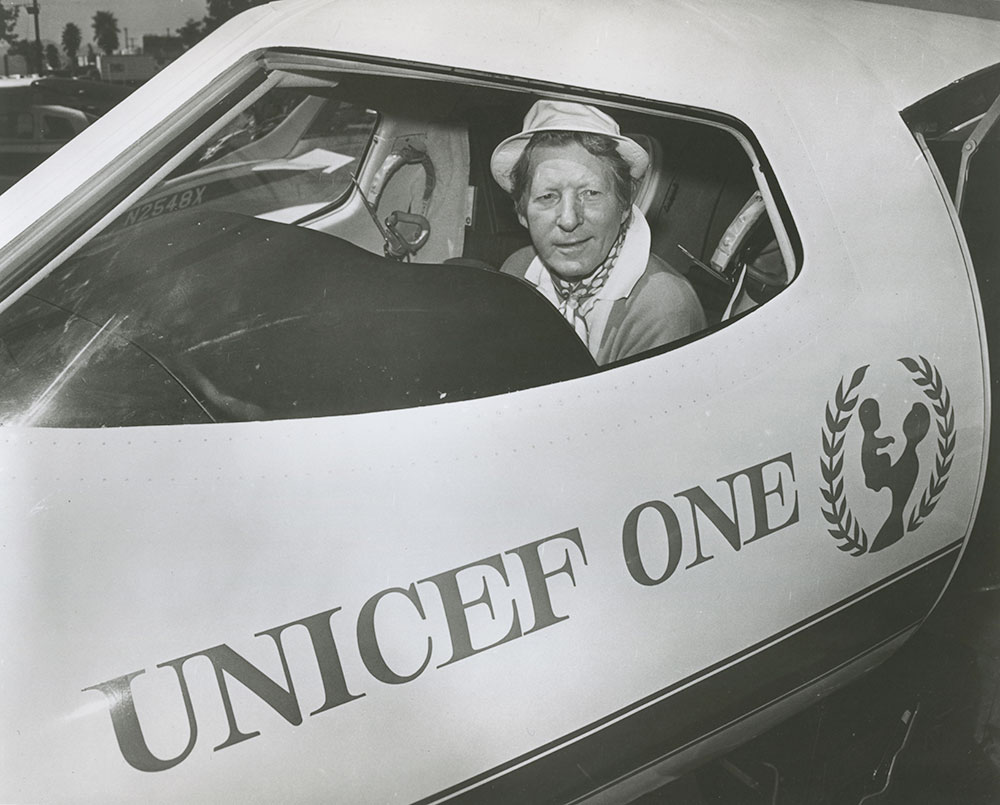 1975
UNICEF Goodwill Ambassador Danny Kaye promotes the Trick-or-Treat for UNICEF campaign by flying his own plane on whirlwind tours across North America to enlist children as volunteers. He touches down in 65 US and Canadian cities in five days, putting him in the Guinness Book of Records as the "World's Fastest-Flying Entertainer."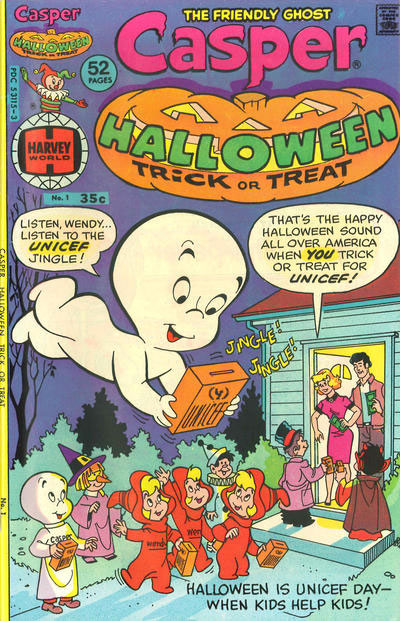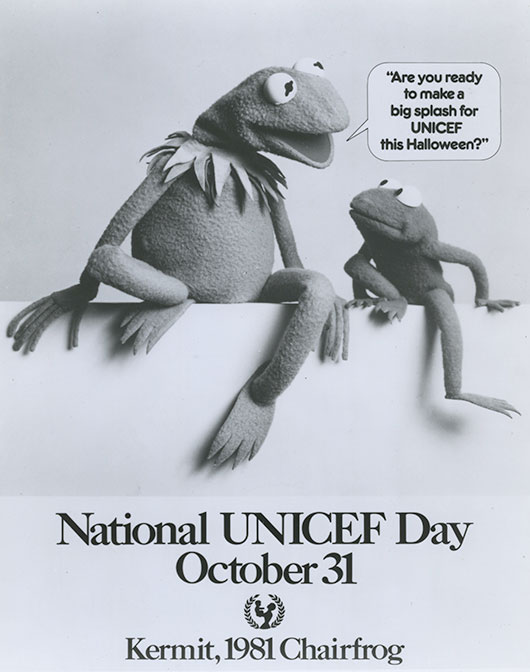 Characters like Kermit the Frog, Casper the Friendly Ghost, Spiderman and the stars of CHiPs get in on the act.
"Each child belongs to all of us, and they will bring us a tomorrow in direct relation to the responsibility we have shown to them."
- Maya Angelou
Famous poet and writer, Maya Angelou, serves as the Trick-or-Treat for UNICEF Ambassador.
2000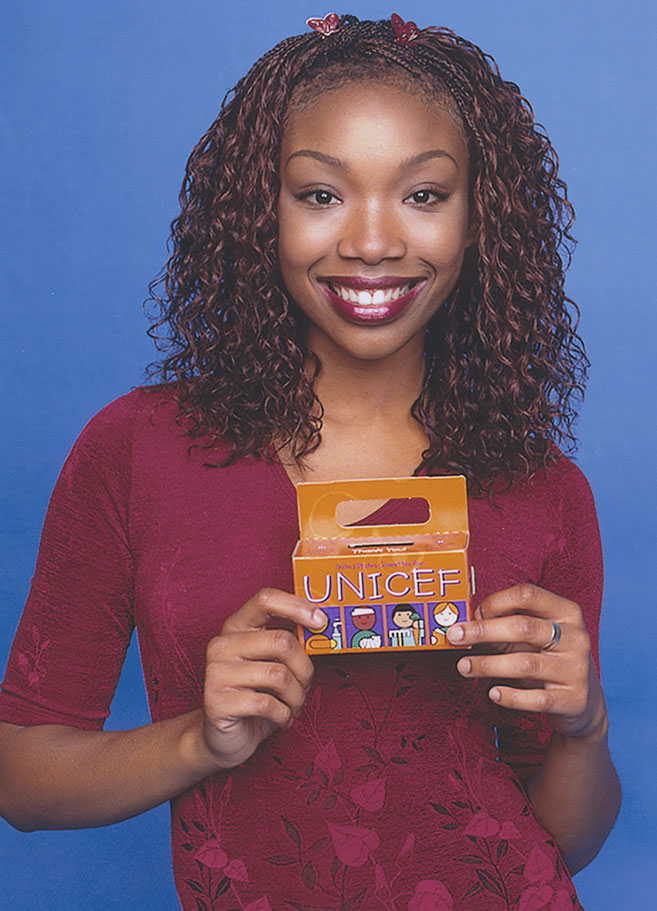 2000
Trick-or-Treat for UNICEF celebrates its 50th anniversary with Brandy.
2002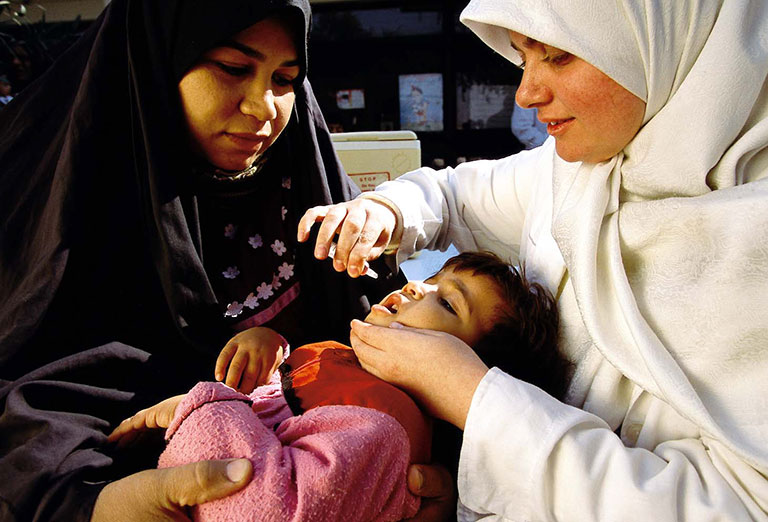 2002
Trick-or-Treat for UNICEF funds are dedicated to eradicating polio. Since its founding UNICEF and global health partners have helped reduce cases of polio by 99%.
2005
2005
The Indian Ocean tsunami and Hurricane Katrina spur U.S. kids to raise a record-breaking $18.25 million through Trick-or-Treat for UNICEF.
2012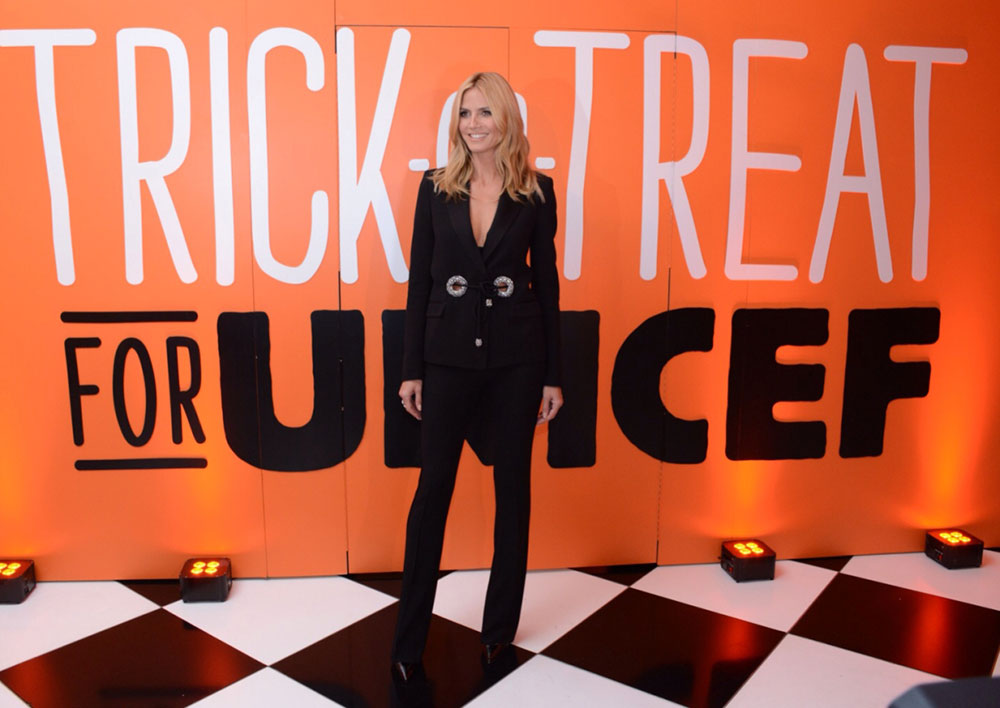 2012
Although Hurricane Sandy sweeps the northeast United States days before Halloween, Trick-or-Treaters and celebrities alike still come together to support kids around the world.
2015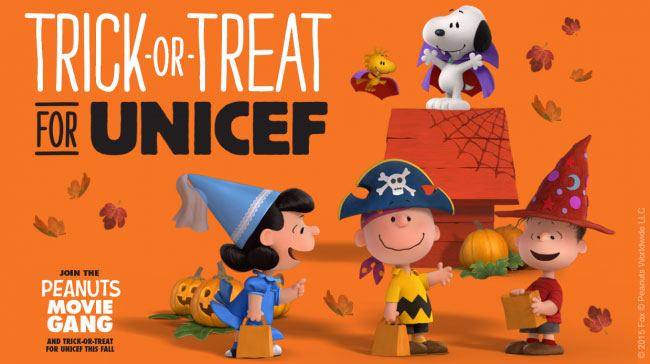 2015
Trick-or-Treat for UNICEF celebrates 65 years by teaming up with Charlie Brown, Snoopy and the rest of The Peanuts Movie Gang to encourage children to raise funds for UNICEF's lifesaving programs.
2017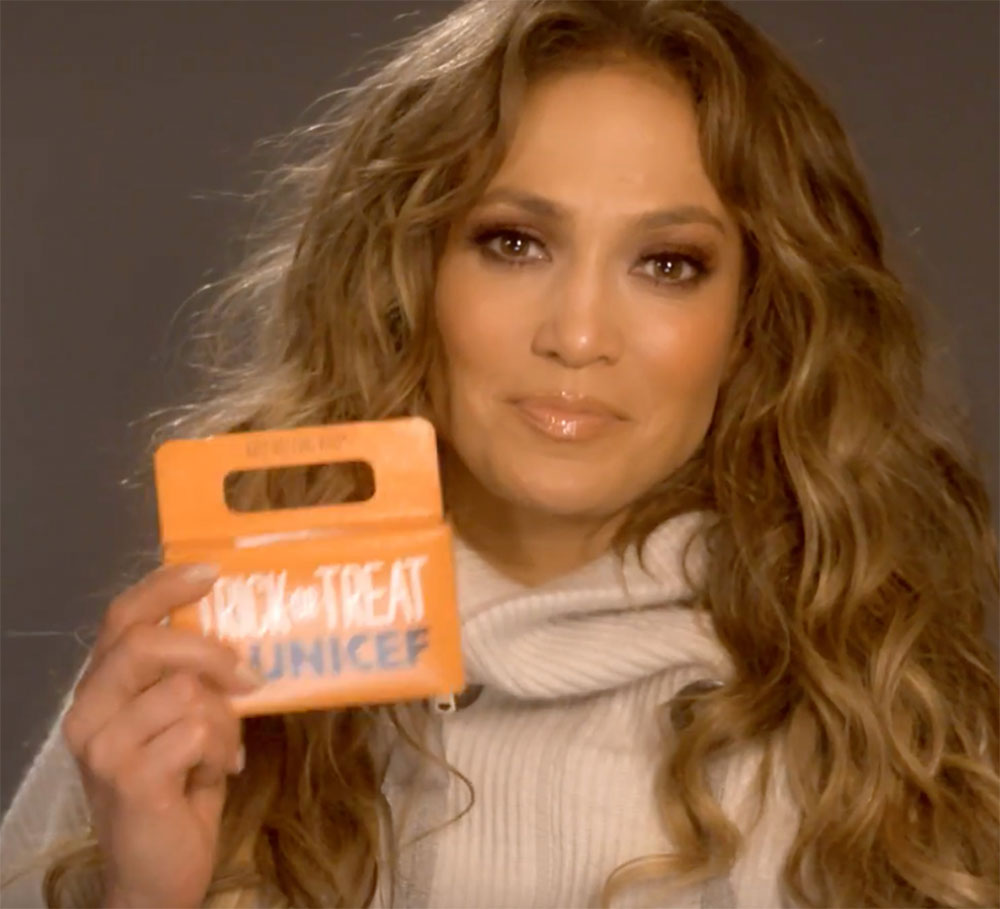 2017
Icon Jennifer Lopez provides her support, helping UNICEF raise funds for hurricane relief for Puerto Rico and other islands in the Caribbean.
In the middle of the COVID-19 pandemic, Trick-or-Treat for UNICEF goes all-digital for the first time. Total funds raised since 1950 top $195 million.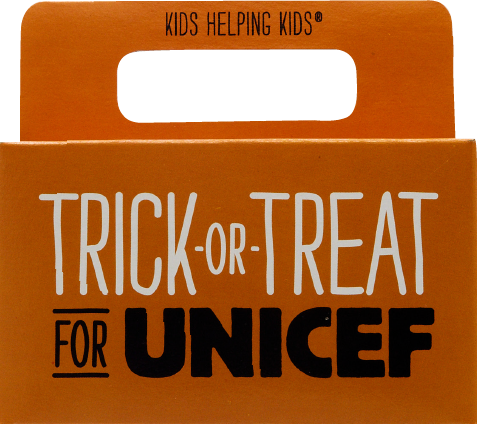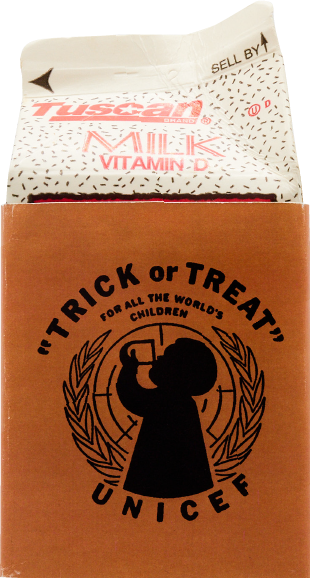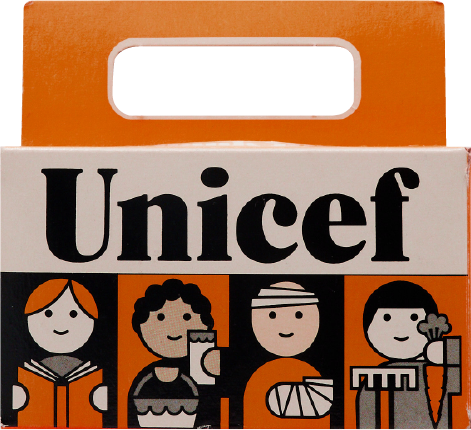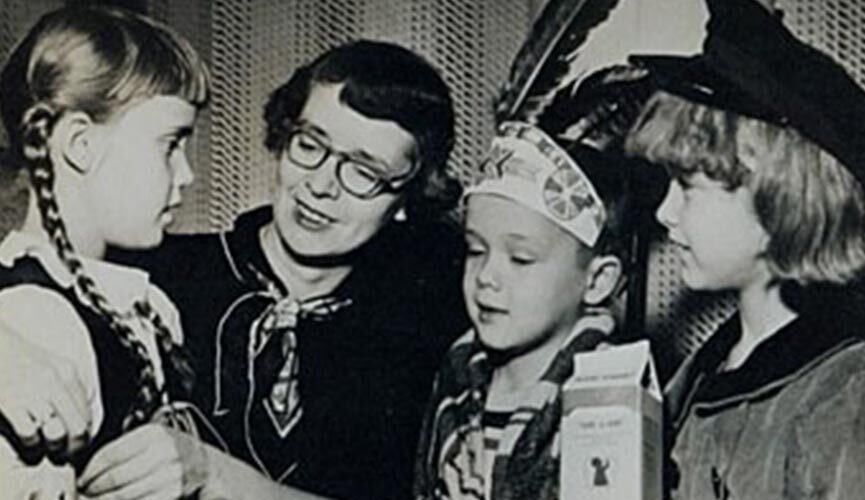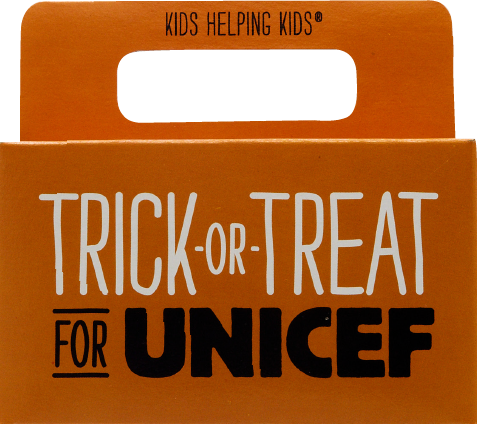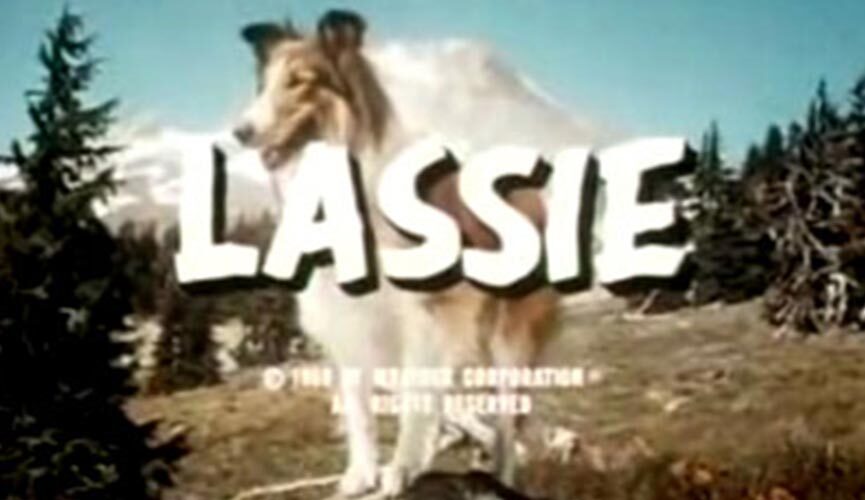 "UNICEF has caught the imagination of our people—especially our nation's children whose Halloween collections have become a symbol of concern and an expression of tangible aid. I urge all my fellow citizens, young and old, to support UNICEF generously again this year."
- President John F. Kennedy, October 13, 1961
"Now, Therefore, I, Lyndon B. Johnson, President of the United States of America, in honor of this great humanitarian enterprise, do hereby proclaim October 31, 1967, and October 31 in each subsequent year, as National UNICEF Day."
- President Lyndon B. Johnson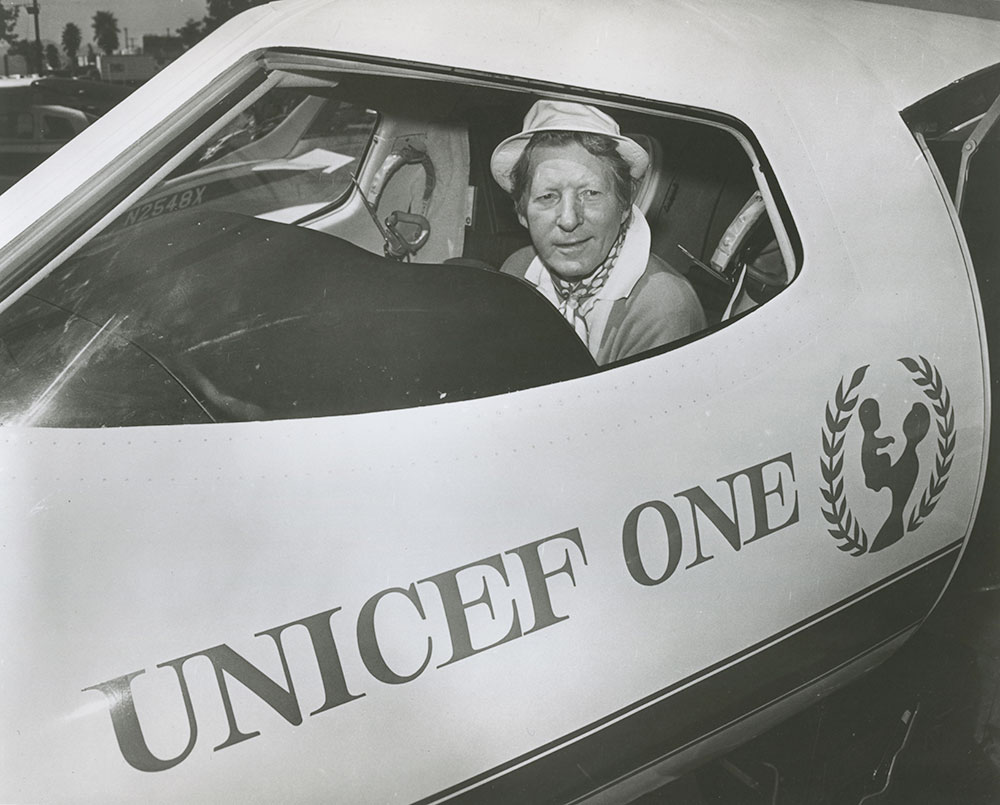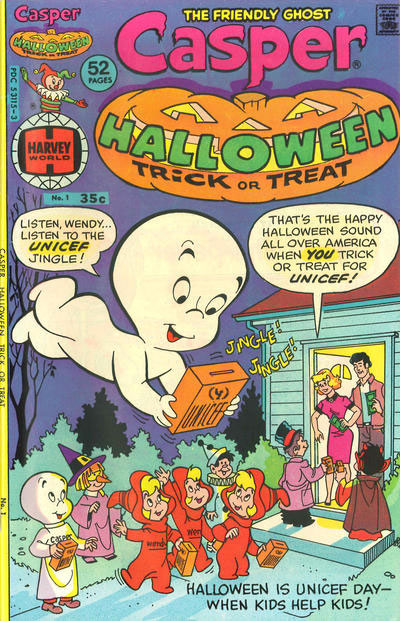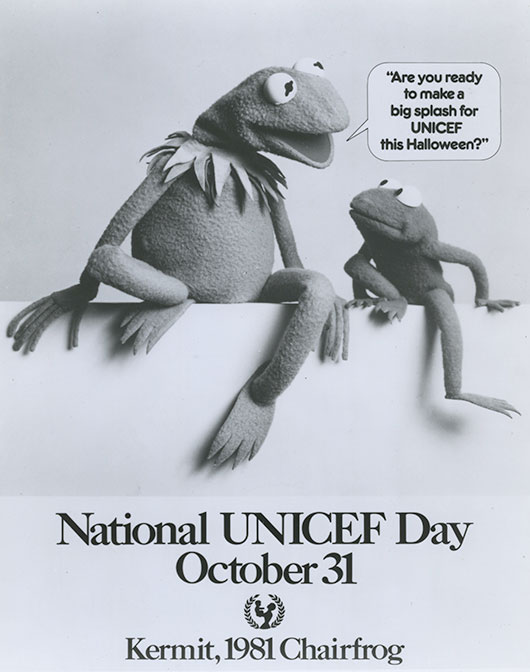 "Each child belongs to all of us, and they will bring us a tomorrow in direct relation to the responsibility we have shown to them."
- Maya Angelou