UNICEF NextGen New York
New York Steering Committee
NextGen Boards are comprised of 15-20 diverse and exceptional leaders who drive engagement, advocacy and fundraising in their regions. Board members are passionate about children's rights and firmly believe in and work towards UNICEF's mission. Board members commit to raising and giving critical funds, resources and thought leadership to UNICEF, as they understand that this is the most impactful and effective way to support children globally. Leaders lend their time, voices and voting power to understand and promote child rights on a local and global level. Board members will also create peer engagement opportunities and cultivate strong, lasting partnerships for UNICEF. NextGen leaders relentlessly pursue a more equitable world @foreverychild. Please find the board commitments and application here for your consideration.

Lisle Richards, Chair
Lisle Richards has a 25 year history within food and beverage, spanning all aspects of the industry. He discovered his love for restaurants as a waiter and quickly realized his varied passions of design, finance, service, marketing and real estate development could all be useful to grow restaurants. In 2006, Lisle became the Vice President for The One Group, expanding STK across the US and internationally as well as growing TOG's hotel operation and nightlife verticals. As Vice President, he oversaw a 130 million dollar revenue company with businesses in New York, Miami, Los Angeles, Las Vegas, Atlanta and the Caribbean. In 2011, he launched his own company to design, concept, finance and develop such brands as Gilded Lily, Pepsi's Kola House, The Wayfarer and Village Den. His national expertise spans fast-casual restaurants, high-end concept restaurants, hotel operations, event production and nightlife. Lisle now lends his expertise in brand concepting, finances, strategic planning, marketing, operational streamlining and brand expansion to food & beverage businesses.
Sandrine Charles
PR specialist Sandrine Charles started her consultancy in 2016, focusing on fashion, lifestyleand entertainment communications. She's the brains behind recent projects including the Sergio Tacchini SS21 campaign With ASAP Nast, as well as Daily Paper collabs with Popcaan as well as Komono. In 2020, Charles co-founded the Black in Fashion Council with The Cut's Lindsay Peoples Wagner to support the advancement of Black individuals in the fashion and beauty industry – from C-suite to junior-level positions. She has been recognized with the AAFA American Image Award and The Fashion Awards.
Livia Cheung
Livia was born in Hong Kong and studied Political Science at the University at Buffalo where she also received a master's degree from the University at Buffalo in Economics and Law. Livia strongly believes that all children deserve a chance to thrive and develop. She is inspired to further her philanthropy to provide affordable housing for families with young children. Her awareness of mental health issues in anxiety and depression around parents and caregivers inspired her to further advance her graduate education in clinical psychology at Columbia University to support fellow parents and caregivers. Livia is also an entrepreneur and she enjoys kickboxing and a good cup of coffee.

Natasha Das
Natasha Das graduated from Trinity College with a Bachelor's in Economics and later graduated from Columbia University with a Master's in Quantitative Finance. She has worked in Finance (trading) for the past half decade and is very involved in philanthropic activities. Natasha has been involved in charity work from a very young age; she used to volunteer at National Association for the Blind whenever she visited New Delhi as a young girl. She continued with her philanthropic activities in high school and became a board member of Building With Books, a group which focuses on building schools in developing nations. In her Junior year summer of high school, Natasha represented her school on the trek to Nicaragua in which she helped to build the foundation of a school outside of Managua. Aside from her work in Nicaragua, she also tutored students in French in high school and continued to tutor students in college. During the past decade, she has supported many charities in New York City and have also held board positions. She served on the board of the Mission Society's Junior Board and the Leadership Council for Special Olympics New York. She currently is a member of the New York Steering Committee.
Kate Harris
Kate Harris is currently the Deputy Secretary of Financial Services & Technology for the State of New York, where she oversees the financial and technological agencies for the State and played a key role in the State's recovery from Covid-19. Prior to that, she served as Counsel for the Minority on the U.S. Senate Select Committee on Intelligence and as a member of the Policy Planning Staff at the State Department for Secretary John Kerry. Earlier in the Obama Administration, she worked on the financial crisis response at the Treasury Department following the 2008 Crisis. Kate graduated from Yale Law School and summa cum laude from Harvard College. She clerked on the 2nd Circuit Court of Appeals for the Honorable José Cabranes and served as a Senior Fellow at Yale University. Outside of work, Kate is a CFR Term Member, UNICEF NextGen Board Member, and Brookings Society Chair. Kate grew up in New York City and is an avid skier and history enthusiast.

Adriana Marianella
Adriana is the Chief Development Officer for CultureWorks, the parent company for NeueHouse and Fotografiska. Adriana was previously VP of Brand Development & Experiential for Standard International, having commenced her 11-year tenure with the company as Chief of Staff to André Balazs. She is a longstanding UNICEF NextGen board member and is a founding board member for Chefs for Impact. Academically, Adriana holds a B.A. in Political Science from Brown University and she is a visiting guest lecturer at SciencesPo in Paris and at Parsons in New York.

Kristan Maurer
Kristan Maurer is a Communications professional in the beauty industry. She has quickly risen the ranks at L'Oréal, starting as an intern in 2012 and now serving as Assistant Vice President, Integrated Communications in the Designer Fragrances division. Kristan was educated in San Diego, California and graduated from University of California, Santa Barbara, earning her BA in Communication and minor in Professional Writing. Following graduation, she moved to New York and took her first internship at W Magazine with the fashion editorial team before moving to L'Oréal. Currently, Kristan is responsible for public relations and social media for the beauty and fragrance categories of Ralph Lauren, Viktor&Rolf, Maison Margiela, Valentino, Azzaro, Atelier Cologne, Prada and Mugler. Kristan began her relationship with UNICEF when she worked on Giorgio Armani Fragrances and managed the Acqua for Life program. She also worked very closely with the Snowflake Ball committee when L'Oréal Luxe President, Carol Hamilton, was honored in 2017. She joined the NextGen Steering Committee in 2018 and became Event Chair in 2019. Outside of her professional career, Kristan enjoys yoga, traveling, live music and spending time with her goldendoodle, Tennessee. She resides in Brooklyn, New York.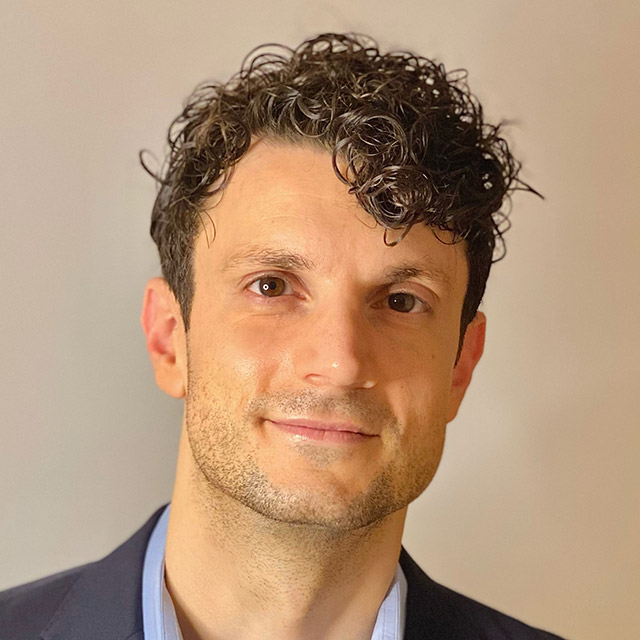 Alex Verdone
Alex Verdone is a Senior Director of Clinical Development Operations at Immunovant, a company dedicated to developing therapies for diverse autoimmune diseases. Prior to that, he began his career in biotech at Immunovant's parent, Roivant Sciences, which has incubated a broad portfolio of healthcare and technology companies.
Alex began his career at the investment banks Citigroup and Credit Suisse where he focused on credit portfolio management and leveraged acquisition financings, respectively. He received a B.A. in Economics and International Public Policy at UNC Chapel Hill and then an MBA at the Wharton School of Business. He pivoted from finance to biotech during business school, where he was exposed to many innovative healthcare companies that sparked his ambitions in the space.
Alex has been involved with UNICEF NextGen since 2017, hosting events dedicated to UNICEF's life-saving work as the world's largest distributor of vaccines and their efforts to alleviating water shortages around the globe. He has trained in gymnastics since the age of 8 and continues to refine his tumbling skills at Chelsea Piers. Alex has also organized athletic fundraisers for UNICEF and plans to host more, so please reach out to him if you are interested in a workout with NextGen!
Natasha Berg
Congratulations to our new member, bio coming soon.
Alex Verdone
Congratulations to our new member, bio coming soon.
Payam Azadi
Congratulations to our new member, bio coming soon.
Carl Navarro
Congratulations to our new member, bio coming soon.
Romeish Bala
Congratulations to our new member, bio coming soon.