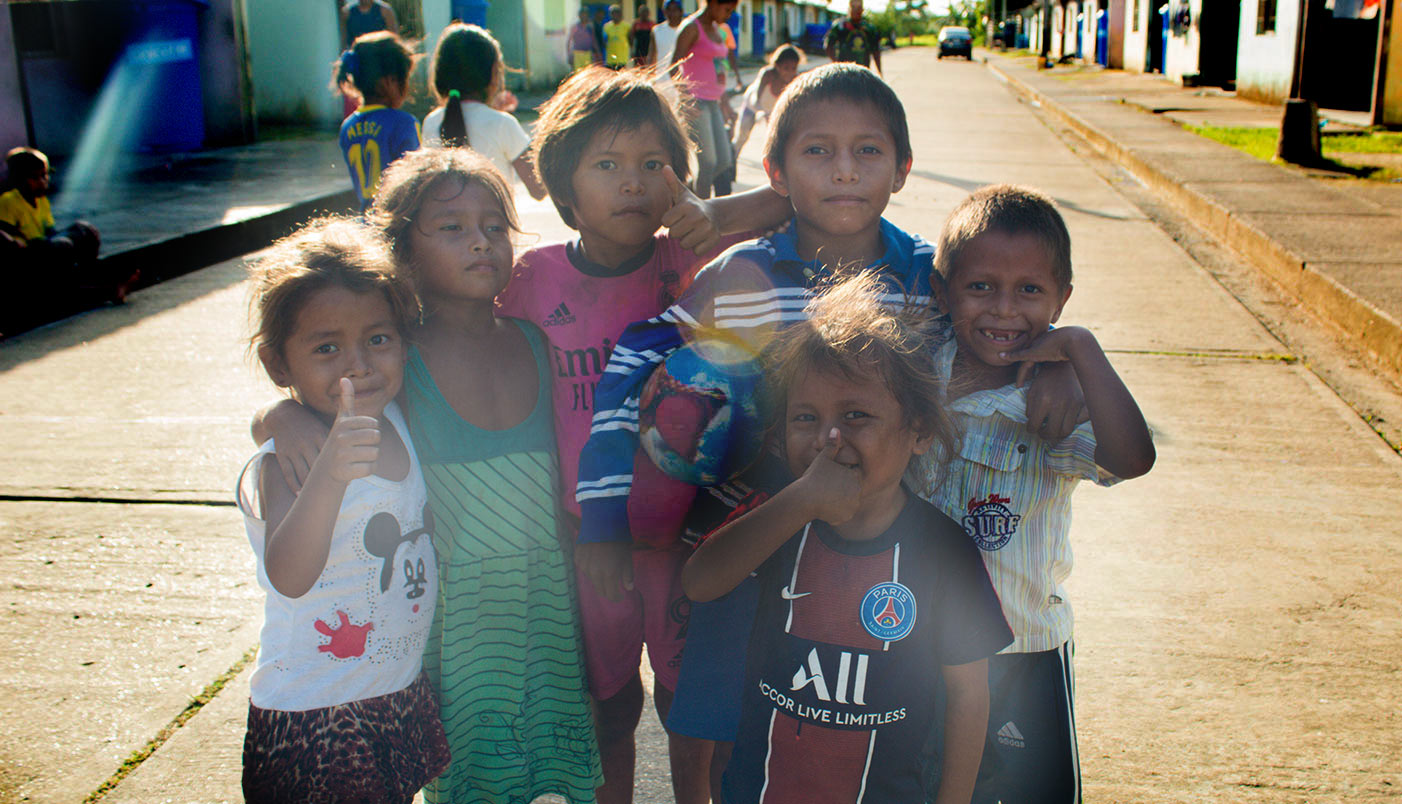 UNICEF NextGen Los Angeles
Los Angeles Steering Committee
NextGen Boards are comprised of 15-20 diverse and exceptional leaders who drive engagement, advocacy and fundraising in their regions. Board members are passionate about children's rights and firmly believe in and work towards UNICEF's mission. Board members commit to raising and giving critical funds, resources and thought leadership to UNICEF, as they understand that this is the most impactful and effective way to support children globally. Leaders lend their time, voices and voting power to understand and promote child rights on a local and global level. Board members will also create peer engagement opportunities and cultivate strong, lasting partnerships for UNICEF. NextGen leaders relentlessly pursue a more equitable world @foreverychild. Please find the board commitments and application here for your consideration.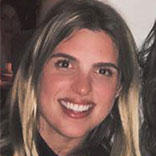 Kelly Wilson, Chair
Kelly Wilson is Director, Social Impact at WarnerMedia, where she works to identify and create social impact opportunities for WarnerMedia, HBO, HBO Max, Cartoon Network, and Warner Bros., and strategically align the Company's brands, content, and resources with meaningful social issues and nonprofits.
Starting in 2012, her contributions to driving the Company's core values have evolved as she moved from intern to Director in just four years. She now oversees cause marketing campaigns, equity and inclusion initiatives, and the Company's education portfolio.
Her passion for giving and the protection of children's rights led her to the nonprofit UNICEF, where she serves as a member of the National Board of Directors, Co-Chair of the Development Committee, and Chair of NextGen Los Angeles. Click here to read about Kelly's program visit to the southern border of Mexico.
Born and raised in Houston, Texas, she graduated magna cum laude from the Annenberg School of Journalism at the Univ. of Southern California in 2012.

Brittany Letto, Co-Chair
Brittany Letto is a Financial Advisor at The Lindbrook Group at Morgan Stanley. Brittany was included as a member of Morgan Stanley's Pacesetter's Club in 2021. The Lindbrook Group was formed in 2002. As of 3Q 2021 the team manages over $2.5 billion of client assets in-house. Brittany works with high net-worth individuals, families, foundations, non-profits and partnerships. The Lindbrook Group is proud to be a member of the Firm's elite Global Sports & Entertainment Group, chosen for our significant experience working with sports and entertainment professionals, plus their deep understanding of career and industry practices.
Prior to joining Morgan Stanley, Brittany was an investment professional at Doheny Asset Management with a demonstrated track record of success working in the financial services industry. She played an integral role in equity and fixed income trading, securities analysis, and portfolio management for wealthy individuals, families, endowments, and foundations.
Brittany is currently a Chartered Financial Analyst (CFA) Level 3 Candidate. Brittany is very active with UNICEF; she sits on the Board of Directors of UNICEF Next Generation (NextGen), chairs the UNICEF Governance Committee, chaired the UNICEF Masquerade Ball, and hosted the UNICEF Golf Classic. Brittany has traveled to Mexico, the Dominican Republic, and Rwanda with UNICEF. Brittany also sits on the Board of Directors for the Security Traders Association (STA), STA Women in Finance, Ellevate Network, and is a member of the CFA Society and Kappa Kappa Gamma Alumni Association. Brittany graduated from the University of California, Los Angeles with a Bachelor's degree in Economics in 2010. Brittany currently resides in Los Angeles.

Barbara Burchfield
Barbara Burchfield is the Co-Founder of Conscious Commerce along with actress/director/activist Olivia Wilde. Conscious Commerce creates dynamic campaigns and experiences that connect non-profit foundations to sustainable business models. She was also a Founding Producer of action-rewarded music festival, Global Citizen Festival. Barbara does freelance creative direction and produces for brands such as Lexus, CFDA, H&M, Activision Blizzard and Pinterest.
Kate Becker
Kate Becker is based in Santa Monica and works at a boutique investment firm, where she is one of the firm's portfolio managers. Research is an essential part of her role, and she primarily focuses on the areas of technology and biotechnology. She also loves hiking, cooking and yoga, and obtained her yoga teaching certification several years ago. Health and wellness have always been a fundamental part of her life, which she finds in yoga and cooking, but better health is something she wishes she saw more of in the world. She is a firm believer that the world needs access to better nutrition to make this possible and one of the many reasons she is proud to be a part of the UNICEF family.

Carlton DeWoody
Carlton DeWoody is an artist and designer from New York City. He is co-founder and creative director of Reunion Goods & Services, a studio focused on interior design and brand identity. Most recently he founded Format, a real estate investment firm acquiring, designing and operating commercial properties with a narrative approach to placemaking. He sits on the board of UNICEF Next Generation, as well as the May & Samuel Rudin Foundation, his family's foundation. Additionally, he consults for handful of non-profits focused on the arts and the environment. Carlton studied at Tulane University, and received his bachelor's degree from The New School. He currently lives in Los Angeles with his wife and three children.

Danielle Garonce
Originally from Montreal, Canada, Danielle Garonce has lived in Los Angeles since 2011, where she has served as an Account Director at Wondros, a global creative agency dedicated to social impact. Danielle is in charge of developing and producing large-scale campaigns for major clients across the healthcare industry, organizations with a special focus on equity and access, as well as working with arts and culture institutions and global brands. Much of her expertise lies in humanizing a brand through a deep understanding of storytelling, and being a skilled people organizer, operating with determination and grace. She has built long-term working relationships on the basis of her ability to effectively communicate nuance and complexity to diverse audiences, and tell human stories. In addition to being a producer and client manager, Danielle is especially passionate about projects that have a positive social impact. Danielle has partnered with individuals and institutions including MD Anderson, TED, Open Society Foundations, and many others, whose mission is to make the world a better place.

Elaina Graham
Elaina Graham is a luxury travel and event designer. Whether it was exploring ancient ruins, relaxing on a beach, cruising across the globe, or learning about local communities, Elaina learned at an early age the power of travel. She founded Morari, a Virtuoso travel agency, because she believes in creating a platform for passionate travelers.
Raised in Fort Worth, Texas, Elaina moved to Los Angeles in 2012. She is currently serving on the UNICEF NextGen Los Angeles Steering Committee and chairs the Programming Committee. She previously served as Co-Vice Chair for the NextGen Art Party and has actively participated on the committee since its initial conception.

Nabilah Jiwani
Nabilah Jiwani works on Brand Partnerships at Netflix, focusing on strategic and creative opportunities between the Netflix brand/titles and partners. She was previously leading marketing for Quibi's daily programs and Unscripted shows. Prior to she worked on Creative Marketing and Social Media Marketing for HBO, TNT and TBS.
Nabilah has been active across UNICEF NextGen's markets, including Atlanta where she served as Vice Chair, New York, as a member, and Los Angeles, where she is now a Steering Committee member.

Arushi Kapoor
Arushi Kapoor an art collector, curator, philanthropist and the founder of Arushi Gallery, a contemporary art gallery focused on emerging female and minority artists. As one of the youngest female art dealers, Arushi advises contemporary art acquisitions for individuals, museums, family offices and organizations. With a finance degree from USC and over a decade's experience in the art world, Arushi Gallery has locations in Los Angeles, London and New Delhi and has conceptualized and executed art exhibits along the world. A futurist, Arushi has one of largest NFT collections in addition to her physical art collection that focuses on international up and coming artists. Arushi is the youngest member at the Tate Modern Museum's South Asian Acquisitions Committe.

Michelle Lea Kim
Michelle Lea Kim is a Sales Director at Tremor Video, focusing on high profile Automotive & Entertainment brands on the West Coast. She is very active in the LA advertising community (ThinkLA) and received the 2019's ThinkLA Salesperson of the Year Award for her leadership and expertise in the advertising industry. Michelle also cofounded FFC, a female led collective of industry specialists and also serves on the Executive Board of Pencils For Kids, a non profit organization dedicated to providing school materials for children in underserved SouthEast Asian countries.

Sarah McMahon
Sarah McMahon has 10+ years experience in marketing, brand partnerships, and social impact roles. Sarah worked at UNICEF in the UK for three years, building new corporate brand partnerships and collaborations that helped to raise millions of pounds for UNICEF's work. Beginning 2022, Sarah moved back to Santa Monica, where she grew up, to make a career pivot into the music industry as Senior Director of Brand Partnerships at Universal Music Group. Sarah spent the first five years of her career in NYC working in marketing and global account roles at Edelman Digital and Percolate, a marketing software company that moved her to London in 2017. Sarah is passionate about social impact and international development, as well as music and storytelling and hopes to be able to merge all of these passions to help raise funds and awareness for UNICEF in LA. Sarah graduated from Georgetown University and prior to that from Harvard-Westlake School.
Madison Nagle
Madison Nagle is a brand strategist and marketing consultant with a focus on fashion, tech, and sustainability. She is the Chief Strategy Officer at Livby, a livestream e-commerce platform that represents the convergence of online sales, entertainment, and social media. Most recently, she created and launched a global sustainability campaign for Revolve, "Revolve For The World," and spearheaded the development of a sustainability marketing project with Guess and Harvard University. Madison holds a Bachelor's in Business Administration from the University of Florida and a Master's in Management from Harvard University. Additionally, she earned graduate certificates in Business Communications and Strategic Management from Harvard and participated in the Harvard Innovation Lab and Venture Program. Madison currently sits on the UNICEF LA NextGen Board and serves as the Young Alumni Director for the Southern California Gator Club. She is also an active member of the University of Florida Alumni Association, Harvard Alumni Association, Harvard Club of Southern California, and Harvard Alumni Entrepreneurs.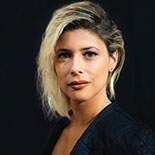 Estelle Tigani
Estelle is a Producer in games and film, working at companies such as Disney and Sony. Originally from Australia, Estelle has spent her 10 years in entertainment on a variety of projects, from smaller startups to larger 400-person productions. Outside of her production work, Estelle has been an avid speaker and advocate for diversity and inclusion in entertainment, and a mentor for STEM education and aspiring developers in games, tech, and film. Estelle has been developing her dedication to charitable causes by supporting a number of different organizations across numerous global issues and medical research.

Christine Lico Weigelt
Christine Lico Weigelt is a Partner at Semper Equity, a commercial real estate investment firm based in Beverly Hills. She manages investor relations and business strategy & development. Formerly, she worked in Integrated Marketing, Advertising & Event Planning for Vogue and Glamour at Condé Nast. Christine received her BA in Political Science with a concentration in International Relations from UCLA.

Charles Walder
Charles is a partner at Lincoln International where he focuses on investment banking advisory services. He has extensive experience advising companies in the consumer industry for clients focused on the restaurant & retail and pet sectors. His experience includes domestic and cross-border mergers and acquisitions (M&A), capital raising, restructuring and other strategic advisory assignments. Charles has a rich understanding of the dynamics and trends driving change and creating value in the constantly evolving consumer sector. He has experience working with restaurant companies across a broad range of sub-verticals and business models and has developed strong relationships across the sector with key strategic buyers, financial investors, owner-entrepreneurs and lenders. He also has a deep understanding of the core value propositions of successful pet companies, as well as the characteristics that acquirers across the world are looking for in targets in the sector.