 UNICEF NextGen Bay Area
Bay Area Steering Committee
NextGen Boards are comprised of 15-20 diverse and exceptional leaders who drive engagement, advocacy and fundraising in their regions. Board members are passionate about children's rights and firmly believe in and work towards UNICEF's mission. Board members commit to raising and giving critical funds, resources and thought leadership to UNICEF, as they understand that this is the most impactful and effective way to support children globally. Leaders lend their time, voices and voting power to understand and promote child rights on a local and global level. Board members will also create peer engagement opportunities and cultivate strong, lasting partnerships for UNICEF. NextGen leaders relentlessly pursue a more equitable world @foreverychild. Please find the board commitments and application here for your consideration.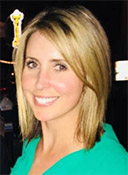 Anne Scott, Chair
Anne was drawn to UNICEF Next Generation because of its global focus on issues affecting children. Born and raised in the Bay Area, the Steering Committee provides an opportunity for Anne to deepen her commitment to UNICEF's international mission through fundraising and advocacy in her favorite city, San Francisco. Anne received her bachelor's degree from Boston College in 2007 and graduated from the University of California, Hastings College of the Law in 2011. She currently works as an attorney at the Supreme Court of California.

Ashley Rhame, Vice Chair
Ashley is passionate about empowering and protecting children, which is what led her to UNICEF Next Generation Bay Area, where she serves as a Steering Committee member. Ashley is also passionate about her business, people and making an impact. A few years ago she started an unconventional Real Estate company that focuses on buying distressed properties all over California and creating beautiful, sustainable and affordable homes for amazing families. In 2020, she was recognized for being a 40 under 40 Real Producer in the Real Estate industry. Ashley holds a Bachelor's Degree in Business from Pepperdine University. Before starting her Real Estate business, Ashley worked in Marketing for Paramount Pictures and then was a jack of all trades in the Wealth Management space for HoyleCohen LLC, a national firm. During her time at HoyleCohen, she was recognized as a 30 under 30 recipient by her Alma Mater, for helping the firm increase their assets under management by over $100,000,000 through her digital marketing efforts in business development and creating a firm-wide giving back program that is still used to this day. Ashley is also one of the founders of The Emerging Leaders Council for The Make-A-Wish Foundation in San Diego, is a long time mentor and board president for the academy of business at Clairemont High School and has made it her mission to empower the underprivileged youth community both at the grassroots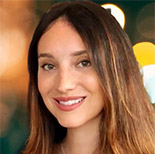 Natalia Bonavito
One night in San Francisco, Natalia met Steering Committee Members, Anne Scott and Rahul Lakhanpal, who introduced her to UNICEF NextGen. Joining the Steering Committee has allowed Natalia to become a part of a larger voice that fights to give every child an equitable chance in life. Born and raised in the Danville, California, Natalia spent her childhood as a competitive horseback rider. She later attended Loyola Marymount University in Los Angeles, California. After receiving her bachelor's degree in Business Administration, she moved back to the Bay Area and began working for Farallon Capital Management. She now resides in Napa, California where she has found a passion in wine, and is currently enrolled in UC Davis in order to further her education in winemaking. In her free time, she enjoys spending time with her family, friends and horseback riding.

Spencer Foust
Spencer is a Managing Director at Sozo Ventures, where he leads investments for the firm, from seed to pre-IPO. In 2020, just four years after joining the firm, he made the Forbes 30 Under 30 list. Before Sozo, Mr. Foust worked at Apple, and before that, he worked on the B61 Nuclear Weapon program at Sandia National Labs, where he was one of the youngest in the history of the lab to receive a Top Secret "Q" Security Clearance.
Mr. Foust received a Master's in Management Science and Engineering from Stanford University, and graduated from the University of Arkansas with a BS and honors in Mechanical Engineering. In addition to being an Associate Board Member for the Bay Area chapters of the American Cancer Society and UNICEF, he is also involved with the Stanford Indigenous Alumni Association. Originally from Des Moines, Iowa, he now resides in the Bay Area, where his security clearance status is rarely an issue.

Amelia Green-Vamos
Amelia's passion for service and raising awareness for the rights of children has led her to UNICEF Next Generation Bay Area, where she serves as a Steering Committee member. Amelia also had served on UNICEF Next Generation's committee in Boston prior to moving to the Bay Area. She is currently a Corporate Marketing Executive for a leading technology company. With an extensive background in communications, PR, events, and social media, Amelia leverages this experience to help bring to light the plight of innocent children and families affected by conflict, emergencies, and limited access to water, nutrition, and schooling. She graduated from the College of Arts and Sciences Honors Program from Boston College.

Jonathan Morgan
Jonathan Morgan is a tenured product manager with success launching technical products across industries, regions, and product categories. Working from startups to military and large tech companies alike. He has successfully brought software, hardware, and services to customers at scale. He has a passion for creating new technologies and finding unique business models to bring them to the global market. Currently, he is working at Google, focused on launching new health products. He earned his robotics and mechanical engineering degree from WPI and his MBA from Babson.

K Chandler Rosemont
Chandler is an experienced pediatric ICU nurse, public health nurse, and global health advocate. Her mission is to create sustainable healthcare access for pediatric patients in rural healthcare settings all over the world. Chandler's passion for public health stems from her experience creating community healthcare education modules and videos for non-profit organizations and serving as a global nurse on medical missions in Kenya, India, and Costa Rica.
After witnessing first-hand the health disparities experienced by pediatric patients in her nursing and global health work, Chandler was drawn to UNICEF Next Generation to continue advocating for change and building awareness on global issues affecting children.
Chandler currently works as a pediatric nurse in San Francisco. She received her Bachelor of Science in Nursing from the University of San Francisco and graduated from Dartmouth with a Masters in Public Health.
Clyde Shavers
Clyde Shavers is a graduate of Yale Law School and the U.S. Naval Academy. He served as the Washington State Democratic Party Voter Protection Director during the 2020 presidential election. Prior to law school, he commissioned into the nuclear submarine community and later transitioned as a public affairs officer in 2015. His operational tours include U.S. Naval Forces Central Command/U.S. 5th Fleet in Bahrain and Destroyer Squadron SEVEN in Singapore. Clyde is the founder of Yale Coalition to End Homelessness, a student organization that serves to develop strategic solutions with innovative organizations in addressing core challenges to New Haven's homelessness.

Julia Spiegel
Julia Spiegel is an impact litigator and human rights advocate with nearly a decade of experience in some of the highest levels of federal, state, and local government. She currently serves as a Deputy Legal Affairs Secretary to California Governor Gavin Newsom, focusing on consumer protection, privacy, immigration, and election integrity. Prior to this position, Julia served as a deputy county counsel in the Santa Clara County Counsel's Office, where she litigated high-impact lawsuits on immigration and social justice matters, including the nation's first lawsuit to block a federal rule that punished certain immigrants for their use of public benefits as well as the first government lawsuit against opioid manufacturers for their role in creating the opioid epidemic. Julia was named a California Lawyer Attorney of the Year and received an award from the County Counsels' Association of California for her work to secure a nationwide injunction barring federal defunding of sanctuary jurisdictions. For the last several years Julia has also taught a course she developed on the Future of Global Cooperation at Stanford's Master's in International Policy program and Stanford Law School. She also teaches a course on Foreign Affairs and the Constitution at Stanford Law School.
Julia previously served as a senior policy advisor to U.S. Ambassador to the United Nations Samantha Power and as a law clerk to Judge M. Margaret McKeown on the U.S. Court of Appeals for the Ninth Circuit. Before graduate school, Julia researched armed conflict in eastern Africa for the Center for American Progress and the International Crisis Group. Julia is a graduate of Yale Law School (J.D.), Princeton School of Public & International Affairs (M.P.A.), and Stanford University (B.A.).