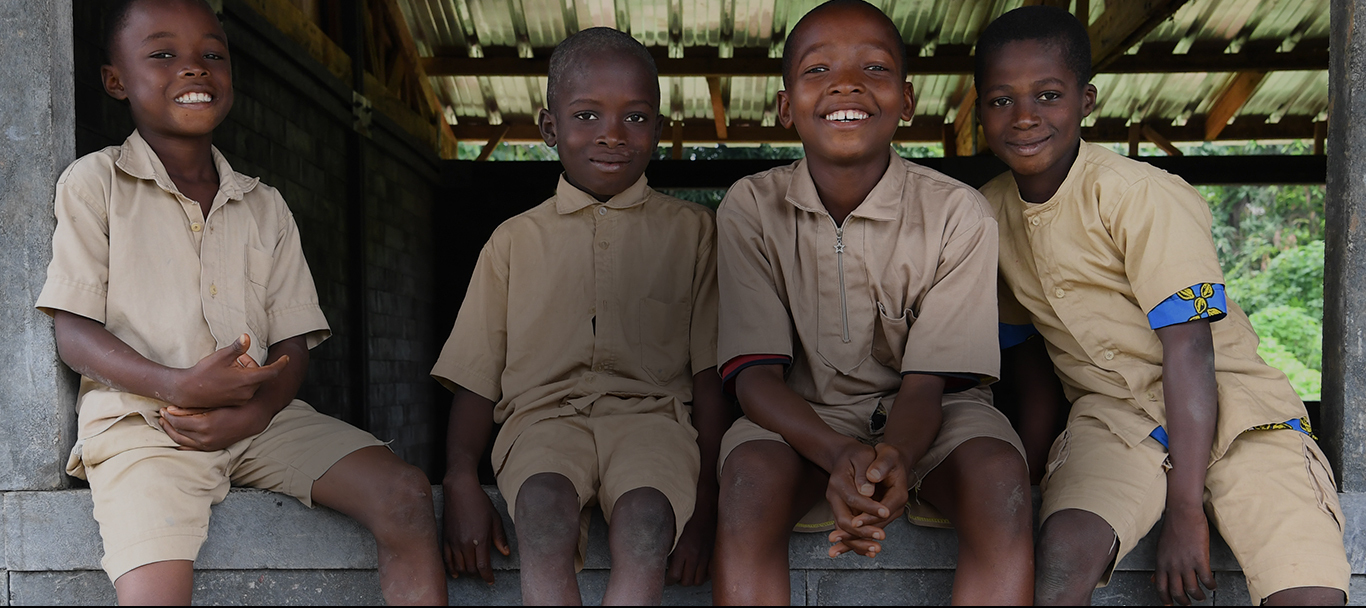 UNICEF NextGen Atlanta
Atlanta Steering Committee
NextGen Boards are comprised of 15-20 diverse and exceptional leaders who drive engagement, advocacy and fundraising in their regions. Board members are passionate about children's rights and firmly believe in and work towards UNICEF's mission. Board members commit to raising and giving critical funds, resources and thought leadership to UNICEF, as they understand that this is the most impactful and effective way to support children globally. Leaders lend their time, voices and voting power to understand and promote child rights on a local and global level. Board members will also create peer engagement opportunities and cultivate strong, lasting partnerships for UNICEF. NextGen leaders relentlessly pursue a more equitable world @foreverychild. Please find the board commitments and application here for your consideration.
Sarah Anne Smith, Chair
Sarah's passion for child advocacy started early, where she watched her parents run a NYC-based drug rehab facility and family shelter. After studying international relations in undergrad, she attended law school with a focus on human rights and social justice. There she founded a student-led international human rights group and volunteered with community program Street Law to help children convicted of crimes understand the criminal justice system. Sarah went on to become a founding member of Red Wagon Ventures, Chick-fil-A's first non-food innovation group where she helped develop, incubate, and launch their first concept for a family entertainment destination, Kefi. In 2021, Sarah and fellow steering committee member Grace Yu launched Kiin, a community-oriented third space and social club providing work/life/play amenities to busy families. A passionate champion for changing the way women and families are treated in the U.S., Sarah also serves her community with the Junior League of Atlanta and is a formerboard member of United Way of Greater Atlanta. Additionally, she is a member of the LEAD Atlanta Class of 2023.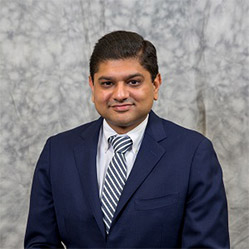 Aleem Ramji, Vice Chair
Aleem Ramji is the President and General Counsel of Next Level Petroleum, managing its day-to-day and extraordinary legal needs, in addition to overseeing substantial operational portions of NLP's business. NLP is a distributor for Chevron, Texaco, Shell, ExxonMobil, 76, Citgo and Valero that supplies fuel to over 260 locations in Georgia, Texas, Alabama and Oklahoma.
Aleem was born in Atlanta and earned a B.A. from Duke University in Political Science and History in 2007 and a J.D. from Columbia University in 2010. Prior to joining NLP, Aleem was a corporate associate in the private equity and venture capital group at Morris, Manning & Martin, LLP. During this time, he managed and helped close numerous large-scale M&A transactions and worked with growing and start-up companies across their various financing, customer and management needs.
Aleem has been involved with UNICEF NextGen since its inception in Atlanta and is currently the Chair of the Atlanta NextGen Board after previously serving as the Vice Chair of the Atlanta Board and Chair of the Atlanta Governance Committee.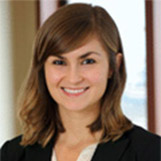 Andrea Bilbija
Andrea Bilbija is an attorney in the Atlanta office of Jones Day where she focuses on commercial litigation and healthcare. Andrea also has an extensive pro bono practice. In addition to helping victims of domestic violence obtain temporary orders of protection, she has assisted unaccompanied minors from South and Central America with their petitions for Special Immigrant Juvenile Status and took part in the national Clemency Project initiative.
Andrea was born in the former Yugoslavia and lived in Wurzburg, Germany until her family immigrated to the United States in 1997. She graduated from the University of Georgia with degrees in Psychology and Criminal Justice and earned her law degree from Vanderbilt University.

Morgan Boushka-Mullin
Morgan has been working since 2019 for Infor, a Koch Industries Company, and is the Education Program Manager responsible for driving the content strategy at Infor's Education events along with leading other strategic initiatives for the Education Department.
Prior to Infor while living in Europe, over the course of 2 years, Morgan led internal global change management initiatives at McKinsey & Co. throughout the organization with locations across North America, Europe, and Asia.
Before McKinsey & Co., Morgan worked for 5 years at Fidelity Investments leading strategic change within their Donor Advised Fund platform. She is credited with leading the agile team that automated more than 10 Million dollars of transactions daily and created an award-winning patent Fidelity Investments uses it on their platform today.
Morgan resides in Atlanta, GA with her spouse Ryan.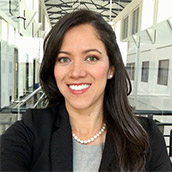 Eva Hinsbi
Eva attended Kennesaw State University and graduated Summa Cum Laude with a Degree in Accounting and a minor in Applied Statistics. She graduated in December 2019 and started working for EY in January 2020. Eva is now a Senior Innovation and Governance Analyst at the Home Depot and serves as Vice Chair of Professional Development at HYPE.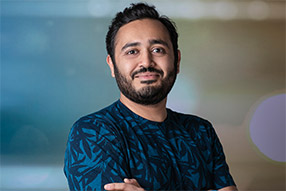 Harit Patel
Georgia Tech alumnus with ~10 years of diversified experience in product management, support, technical account management, and consulting space. Passionate about giving back and working with children to help bring equity in this world. Strategic and collaborative leader with proven track record establishing, supporting and motivating global, multi-disciplinary teams; supporting Fortune 500 companies, and establishing diversity programs and improved volunteer opportunities for all.
Ana Urrego
As a Colombian native, Ana Urrego immigrated to the United States with her family when she was 7 years old. Her love for fashion, marketing, and business led her to receive a BBA in Marketing from Kennesaw State University and a Master's in Merchandising and International Trade from the University of Georgia. Ana is part of the Owner & Management team for her family's dental practice, GDC Smiles, and is the Co-founder and President of Furdale, a specialty pet supply company catering to small breed dog owners. As a brand and marketing specialist, she also provides brand direction and consulting to local small businesses and organizations. She is able to use her communication and leadership skills to serve her community as the Vice President for Hispanic Young Professionals and Entrepreneurs (HYPE). Ana's commitment to giving back to her community and paying forward the encouragement and support she has received throughout her life, led her to also become a Sustainability Ambassador for the City of Atlanta Mayor's Office of Resilience and, most recently, join the UNICEF NextGen Steering Committee in Atlanta as a Board Member.
Jenn Weizenecker
Jenn is the co-founder of UNICEF NextGen in Atlanta and is passionate about supporting UNICEF's work helping the world's most vulnerable children. Jenn works at the Atlanta office of Jones Day as a trial attorney. She graduated from Georgia Tech with a degree in Civil Engineering and earned her law degree from Vanderbilt University. Jenn also volunteers every fall as a visiting attorney professor at Georgia Tech and teaches a pre-law class for Georgia Tech Freshmen.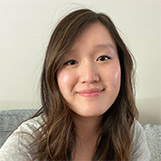 Grace Yu
Grace initially joined UNICEF in 2018, where she served as Vice Chair of NextGen Bay Area. She continues her passion of fundraising and advocating for UNICEF programs in her hometown of Atlanta.
Outside of UNICEF, Grace is a copywriter and creative director specializing in content and marketing strategy. She has led creative advertising campaigns for clients like Apple, Audi, Google, Visa, Coca-Cola, Delta Airline, and AT&T. She also wrote for West Wing Writers, a speechwriting firm. In 2021, Grace and fellow steering committee member Sarah Smith launched Kiin, a social club and community-oriented third space providing work/life/play amenities to busy families. When she isn't crafting the perfect headline or making revisions, she's cooking and hanging out with her black lab Scotty, surrounded by the books she buys, but never has time to finish reading.
Shevin Weinstein
Shevin Weinstein is an Assistant Vice President of product management at Morgan Stanley where he drives product strategy behind all customer communication channels with a focus in AI powered chatbots. Prior to joining Morgan Stanley, Shevin worked in Supply Chain technology at The Home Depot.
Tony Lucadamo
Tony Lucadamo is the Founder and Principal of Clay House Public, a government and campaign consulting firm headquartered in Atlanta, GA. He works with municipal governments, elected officials, as well as candidates for office in areas such as management, messaging, and strategy. Lucadamo is a member of the LEAD Atlanta Class of 2023 and an alumnus of the New Leaders Council Class of 2018. He holds a Master of Public Policy from the University of Virginia and a B.A. in Economics and International Affairs from the University of Georgia. He resides in Marietta, Georgia with his wife Jessica and son Theo.
Almaz Semere
Congratulations to our new member, bio coming soon.