HOW IS UNICEF RESPONDING TO COVID-19?
Even before the World Health Organization declared the novel coronavirus (COVID-19) a global health emergency, UNICEF had rushed six metric tons of medical supplies to the front lines to fight the spread. UNICEF then proceeded to deliver hundreds of millions of surgical masks and other protective items for health workers, along with tens of thousands of oxygen concentrators and other urgently needed medical equipment, to countries in need.
Key to UNICEF's effectiveness has been its supply hub in Copenhagen — the world's largest humanitarian warehouse, which can ship emergency supplies anywhere in the world in 48 to 72 hours. 
UNICEF was also tapped to lead the equitable distribution of affordable COVID-19 vaccines to the world. Some 1.75 billion vaccine doses have been delivered to 146 countries (for more details, check out UNICEF's COVID-19 Vaccine Market Dashboard).
As head of procurement and supply for COVAX — a multilateral initiative co-led by Gavi, the Vaccine Alliance; the World Health Organization (WHO) and the Coalition for Epidemic Preparedness Innovations (CEPI) — UNICEF pre-positioned syringes, coordinated and supported purchasing, international freight and in-country distribution of approved vaccines in what amounted to the largest and fastest immunization project in history.
Ending the pandemic — and preventing the next one — requires advancing immunization coverage but also helping countries strengthen their health systems. UNICEF is also leading on preventative actions in communities and aiding the development of rapid diagnostics and treatments, among other system strengthening efforts.  
When schools closed, interrupting the education of up to 94 percent of the world's students, UNICEF focused on finding ways to help children keep learning through online classes, radio broadcasts and other forms of remote instruction. At the height of the pandemic, UNICEF was supporting over 300 million children with distance and home-based learning. UNICEF has also worked closely with its education partners to help schools operate safely as more and more schools reopen to students. 
HOW IS UNICEF USING INFORMATION TO SAVE LIVES?
UNICEF has helped reach more than 3 billion people with COVID-19 prevention messaging. At a time when fake news could do real harm, UNICEF teamed up with Facebook, LinkedIn and TikTok to dispel rumors and make sure that health education messages specifically tailored for children, parents and caregivers, teachers, community leaders and the media reached all corners of the globe.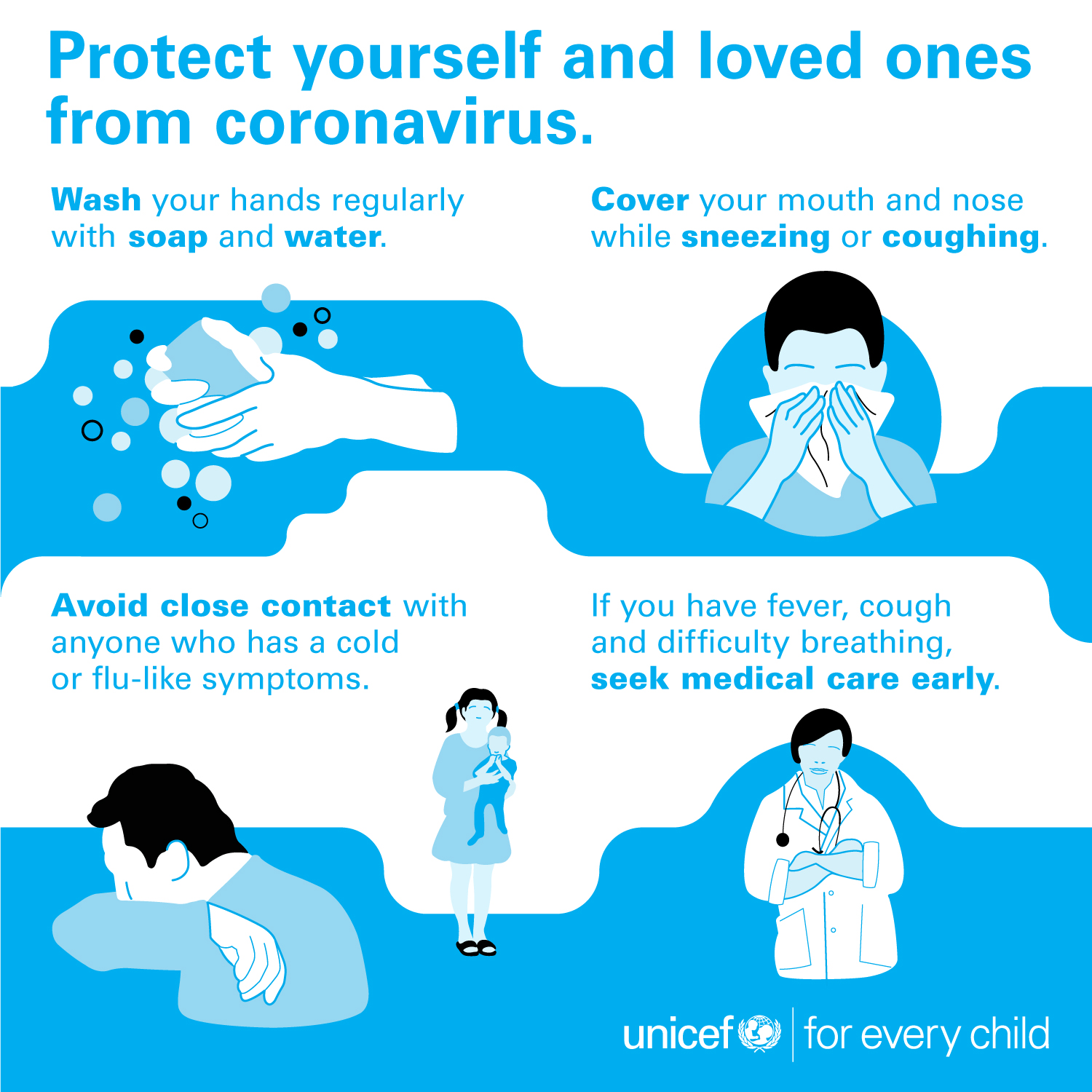 When children and teens need help, UNICEF delivers both emergency supplies and the tools young people need to take action.
In Indonesia, where the nation's first case of COVID-19 was reported on March 2, 2020, UNICEF teamed up with the government to conduct a poll via U-Report — a youth engagement tool that uses mobile phones to connect with more than 68 million users worldwide — to test young people's knowledge of coronavirus. The poll generated 6,800 responses in three days and helped to identify what young people know and don't know about symptoms, transmission and prevention. Up-to-date messages on how to stay safe were shared with all 108,000 U-Reporters across the country. Results from the poll were used to create a COVID-19 chatbot that is being used in 52 countries and counting.
BRAVER TOGETHER: HOW TO HELP YOUR KIDS COPE WITH THE CORONAVIRUS
COVID-19 upended children's lives and forced them to quickly adapt to a new "normal." These adjustments can feel isolating, scary and confusing. With partners, UNICEF also helped counsel caregivers on how to quell children's fears, give them purpose and help them to feel a little braver. 
It's important that children have the space to discuss how they're feeling and what they're experiencing. If they say they are anxious or show signs of distress — moodiness, hypervigilance about your health or theirs, difficulty sleeping — here are some ways parents and other caregivers can help:
give preschoolers extra cuddle time, play with them and restrict their access to media as much as possible
provide plenty of structure and routine for school-age kids; turn off media; but take their questions about what they have learned or fear seriously and offer concrete answers
show children how to prevent the spread of infectious diseases like COVID-19, protecting themselves and their friends
whenever possible, join teens when they consume news on whatever platform they choose and talk about what they see and hear 
​find out what kids know and correct misconceptions; remember that misinformation about vaccines can be as scary for kids as it is for adults
check if children are experiencing stigma or repeating hurtful remarks about others
UNICEF teamed up with the Centers for Disease Control and Prevention, the World Health Organization, USAID and others to provide tips and activities to help children and families cope with COVID-19. Click below to download this guidance.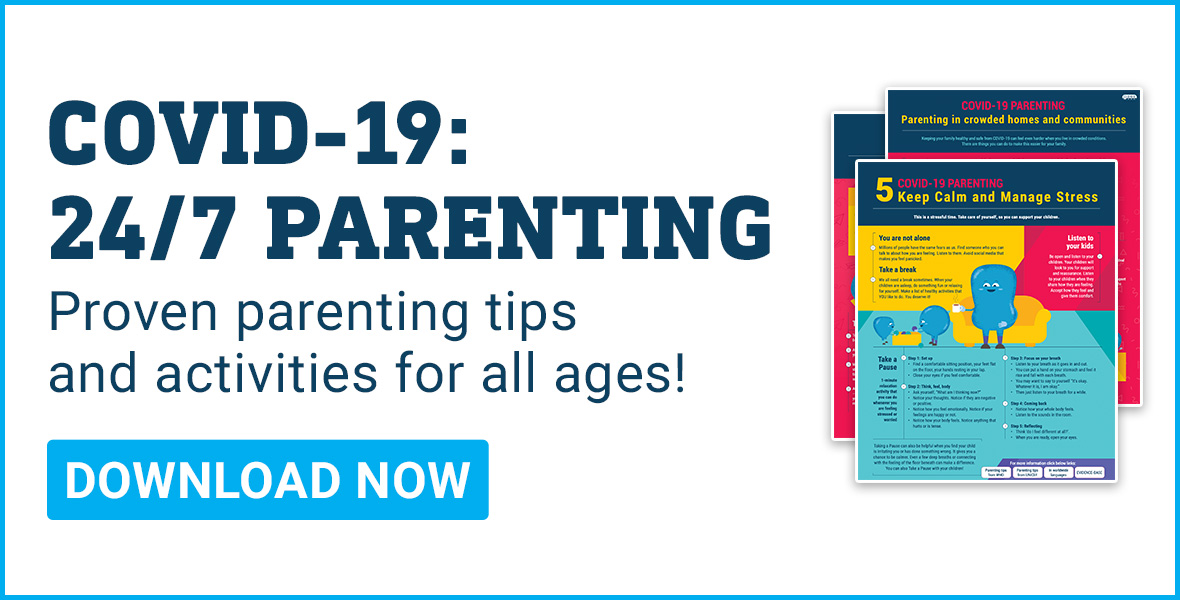 ASK THE EXPERTS
UNICEF USA "Ask The Expert" Video Series with Child Psychologist, Dr. Tovah Klein on helping children cope with COVID-19
WATCH UNICEF IN ACTION
Check out our virtual event for an inside look at how UNICEF responds to the world's most pressing emergencies, including the coronavirus pandemic. These are stories from the front lines told with the help of a dedicated array of UNICEF supporters, including Cher, P!nk, Matthew Morrison, Jordin Sparks, Téa Leoni, Pau Gasol, Salma Hayek Pinault, Sofia Carson and more!
U.S. Fund for UNICEF d/b/a UNICEF USA is exempt from tax under section 501(c)(3) of the Internal Revenue Code and qualifies for the maximum charitable contribution deduction by donors. Our Federal Identification Number is 13-1760110