Donate a Backpack
Every UNICEF backpack is packed with potential and so much more than school supplies. It comes with everything children need to transform their lives.
Backpacks that Give Back: For a Child in Need, School Supplies Are the Gift that Keeps Giving
Did you know that 264 million kids around the globe don't get the chance to go to school? Over the past three years, UNICEF has given 59 million children living in poverty the supplies they need to head into the classroom prepared to learn.
Children need the basics to learn, paper, pencils and a pack to keep it all organized. Our Basics Pack has those covered—plus vaccines to protect children from preventable diseases.
School is a lifeline for children who've lost everything in an emergency. Your $200 donation funds a School in Box with all the essentials 40 students need to get back to learning.
Connection to the wider world can lead to brighter futures. Just $498 will send a solar-powered radio, story books, math teaching kit—and hope to kids desperate to learn
Every child has a right to an education. For children living in some of the world's toughest places it's their only chance to break free. Donate school supplies to give children their fair shot at a more promising tomorrow.
Donate a Backpack
264 million kids didn't go to school today. These backpacks could change their futures.
Back to School pack
$74
Backpack
Vaccine
Notebooks
Pencils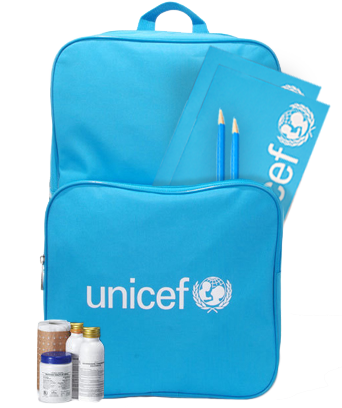 Survive and thrive pack
$200
Backpack
School-in-a-box
(Classroom supplies for 1 teacher and 40 students for 3 months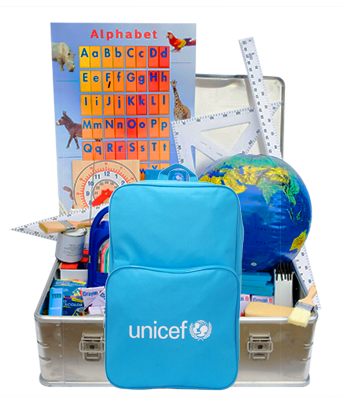 Brighter future pack
$498
Backpack
Solar wind-up radio
Storybooks
Math Teaching kit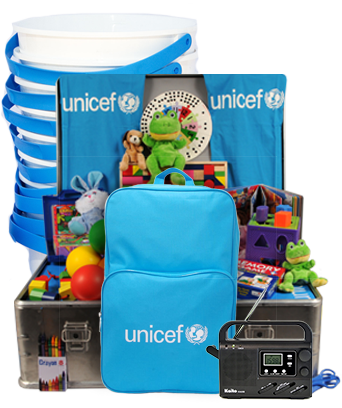 See the Potential in these kids...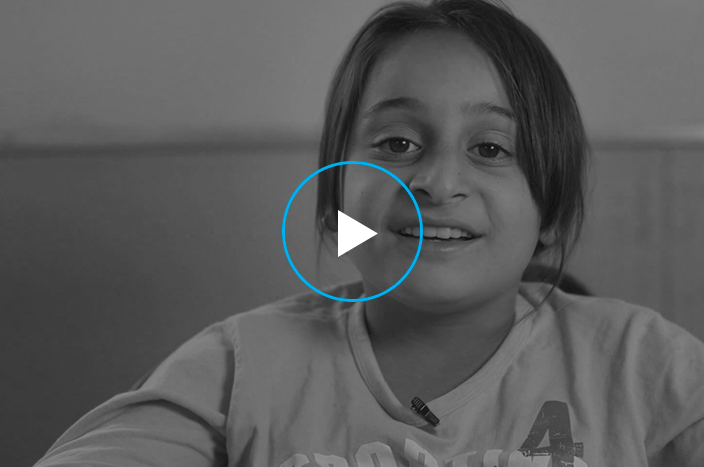 Mirna, 9
Future Lawyer
The war in Iraq took away Mirna's rights—to an education, a home, a safe place to play. Now with UNICEF's help, she's made protecting those rights for others her plan for the future.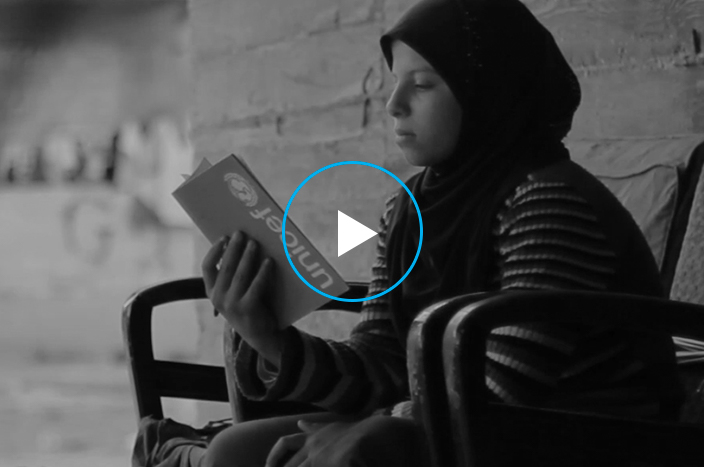 Saja, 12
Future Coach
Before she lost her leg in the fighting in Syria, Saja was a gymnast. Thanks to the education she's getting at a UNICEF school, nothing will stand in the way of her new dreams.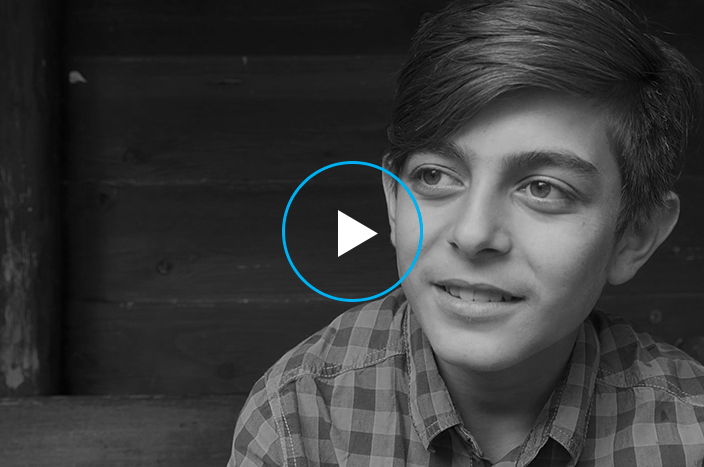 Mustafa, 14
Future Scholar
UNICEF helped Mustafa and his family make a new life in Germany after war forced them to flee Syria. Along the way, Mustafa's learned a lot about what it takes to bring people together.
UNICEF USA does whatever it takes to save and protect the world's most vulnerable children.
The United Nations Children's Fund (UNICEF) works in more than 190 countries and territories to put children first. UNICEF has helped save more children's lives than any other humanitarian organization by providing health care and immunizations, safe water and sanitation, nutrition, education, emergency relief and more. UNICEF USA supports UNICEF's work through fundraising, advocacy and education in the United States. Together, we are working toward the day when no children die from preventable causes, and every child has a safe and healthy childhood.